WHO doesn't love a bargain? We all pat ourselves on the back when we purchase something for less than its true worth. Yes, I can see that smile of satisfaction!
While it's easy to pick up a new shirt or pants for half price at the latest sales or find a barely used item on Gumtree for a fraction of the cost at the shops, what's not so easy is buying a property at a price below market value.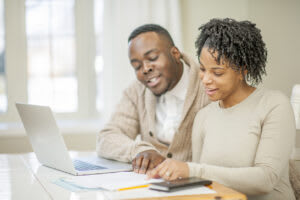 Beware of the distinction between cheap property and property under market value. The former is likely discounted for a reason, while the latter is one that is actually worth more than what you pay, and has all the growth fundamentals required for a good investment.
Sounds good right? We all want equity NOW, and what better way to get it immediately than to buy under market value. But exactly how do you do it?
Negotiating is a skill that takes time to perfect. But if you can master the art you'll likely be able to snag a property for below market value. The key is to keep your emotions out of it and don't pay a cent over your budget. Use bargaining tools such as flaws you've identified in the property to get the price down and favourable contract conditions. Also, be prepared to walk away if you don't get what you want.
It's all about the contract
When it comes to making an offer, ensure the contract conditions are favourable to the vendor, which might make your offer more appealing than another higher offer. This might involve giving the seller the settlement date they desire, or offering a leaseback. Put a deadline on your offer though so there's pressure for them to accept quickly.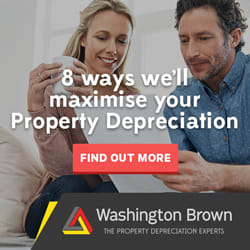 Buyer competition drives up prices, so it stands to reason that if you eliminate competition, and snag a property before it has a chance to go the market, there's a great chance you'll be buy it for less than market value. That is, what someone else would be wiling to pay for it. These opportunities won't be plentiful, but they are around; you just have to know how to find them. In addition to getting 'in the know' with local agents, try doing a letterbox drop or knocking on doors, or even asking friends or family if they're interested in selling. If you do a deal direct with the vendor you'll also save them paying an agent's commission, which means you might even pay less for the property.
Presentation is huge when it comes to selling a property. If a property isn't presented most people will look is over and never give it a second thought. It's these diamonds in the rough that provide opportunities for discerning investors to purchase below market value. If the property has all the right fundamentals for growth and can be improved through a clean up and some renovations, you might have a goldmine on your hands. It takes skill to be able to identify these properties. But if you can it's a way to create instant equity.
No one enjoys profiting from someone else's misfortune. But the reality is that there are distressed sellers out there – including those going through a divorce or financial hardship – that need to sell, and quickly, and will take all offers seriously. Deceased estates are also motivated sellers, and mortgagee auctions are another avenue. If you make a decent offer to these types of vendors, and show you're serious by putting it on paper and accompanying it with a deposit, as well as proving you've got finance approval and are ready to act, you're more likely to have your offer accepted, even if it is below what someone else might be willing to pay on the same day.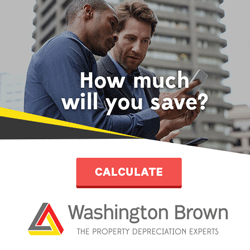 Properties lingering on the market
There's a tendency for many buyers to gloss over a property that's been sitting on the market for a long time. There must be something wrong with it if it hasn't sold yet, right? Not necessarily. It might just be lingering on the market because the vendor had unrealistic price expectations. After a certain period of time they often decide – or are forced – to sell and with buyer competition having waned long ago they are often compelled to agree to almost any offer that comes their way. Herein lies the opportunity to purchase for below market value. Just do your research and make sure there isn't a good reason the property hasn't sold earlier.
Buy a property before it's rezoned
If you've done your research you'll know which areas are about to be rezoned – to allow higher density, for instance – and you can use this to your advantage. Properties will likely be more valuable after the rezoning. But if you can get in before it happens, or before it's common knowledge, you'll have essentially bought below market value. And you'll have instant equity once the changes are in place.
Once you've decided on an area to buy in, do thorough research to understand what the properties in that area are worth. Then always be on the look out for properties coming onto the market. Have the ability to recognize an opportunity to buy under market value. Also, have finance pre-approval so you're in a position to act immediately.