7 Reasons why I like Investing in Property
Reason # 1 – You can Add-value
You can buy a rundown old property and increase its value by getting your hands dirty (or paying someone else to)! It's hard to add-value to my Commonwealth Bank shares. Sure I bank with them but I don't think my savings account is going to affect the share price!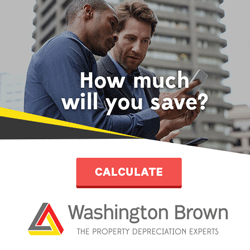 Reason # 2 – Limited Supply
Property takes a while to plan and build. The demand and supply equation has lots to do with the price of property. With shares, the company can do a capital raising at any time or issue options, this may dilute your shareholding and its value.
Reason # 3 – Capital Gains Exemption
Unlike any shares I currently own, the home I live in does not attract capital gains tax. This has been lucrative for many Australians and I can't see the law changing in this regard any time soon.
Reason # 4 – Keep it Simple Stupid (KISS)
Property is easier for me to understand in comparison to shares. Granted I work in property, but I know if I buy a property for $500,000, I can get $500 a week rent and comfortably work out other expenses. Share prospectuses and annual reports are usually not as straightforward.
Reason # 5 – Master of my Domain
I'm the CFO of my property investment and answerable to the board directors that I care about, my wife. I don't know about you, but I'm pretty sick of golden handshakes to CEO's and directors that pretend they have shareholder value at heart. Really?
Reason # 6 – Don't remind me
I like property because I'm not reminded of how much I have lost or made every day. I don't want to wake up and wonder what the NASDAQ did overnight and what my share portfolio might look like at market open.
Reason # 7 – Margin Calls Stink!
Even if my property has gone down in value, which it hasn't, it's very unlikely a bank will make a "margin call" and force you to sell. Margin calls can be unsettling, as it may force you to either come up with cash quickly or sell stocks at a time when you don't want to.
Give me property any day!