Tyron Hyde was recently asked by Your Investment Property – "What was your best property deal?"
How long have you been investing in property?
Well about as long as I can remember! For me, the term "investing in property" means more than just buying an actual property.
I've been "invested in property" ever since I was about 17 and walked on my first building site.
I was that kid that would always stop and stare through the hoarding of a building under construction and look at amazement at the excavation and try to work it out.
It drove my wife, Sandra Radice,  stir crazy as we would often miss the start of the movie!
What was the best investment property deal you have made?
My first property investment was probably the best deal I ever did.
It was over 20 years ago, and I had just started working at Washington Brown. We were acting as the bank Auditor on the redevelopment of the Balmain RSL.
I liked the area and knew the potential this site offered. Together with a friend we put down a $2,000 holding deposit on $259,000 unit.
The builder went into administration on the job, and the project took a lot longer to complete. Luckily, the values of the property rose strongly.
And by the time settlement took place, the prices went up so much we didn't have to put our hands in our pockets because the price rise was all the equity we needed to settle.
We ended up selling the unit 2005 for $490,000. So we turned our $2000 into $231,000 in less than ten years.
So excluding taxes, stamp duty, etc.. that works out at around a 70% compounding return over a nine-year period!!
What did this investment allow you to do?
This investment allowed me to buy more property of course! Every property I have ever sold has always re-invested back into another property.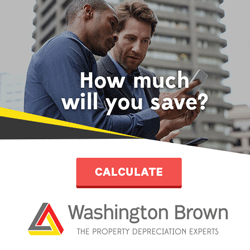 In hindsight, with some of the recent price rises in Sydney, I wish I had found a way to hold onto them.
But it's not always that easy.
What is your ultimate goal as a property investor?
My ultimate goal as a property investor is to live comfortably off the income I receive from my investments.
I have a mix of investments including commercial and residential and not all are based in NSW.
As I get older, I am more debt risk averse and don't like borrowing that much if at all to fund these investments.
With Negative Gearing still around, I know this probably isn't the wisest economic move, but it sure makes me sleep better at night.