Well, to be honest, I actually wanted to be an architect – but didn't get the marks.
My brother-in-law, who was a property developer, saw that I liked construction and that I was good at maths so suggested that Quantity Surveying might be a good fit.
The year was 1989 and off I went to UTS for a couple of years.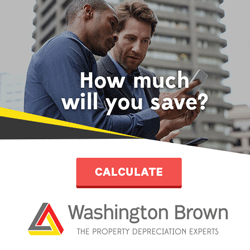 But, for those of you too old to remember the late 80's, interest rates were at 17% and property development ground to a halt.
So like many other hordes of Aussies I thought I'd see the world and went backpacking through Europe.
On this journey I quickly learnt that working for the minimum wage was not the future I aspired too.
One day while walking to a fairly crappy part time job on a dark winter's day in London, I calculated that the cost of travel, a packet of cigarettes (I'm an ex-smoker – one of those annoying ones) and a can of coke was equivalent to my daily take home pay and right there and then I decided it was time to come home.
I was 22 and thought I was TOO OLD to get into the property industry. (Now I get CV's from 22 year olds and think they are kids!)
But I did go back to Uni.
And about halfway through the year I saw some ads around Uni call for a "Cadet Quantity Surveyor for Washington Brown".
Wow, I thought that sounds like a big company.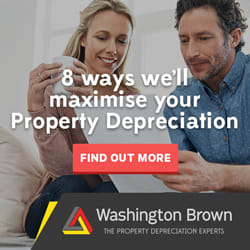 So I ran around campus and ripped down all the flyers that had been spread throughout the Uni.
Surprisingly I was the only one that turned up for the job.
More surprisingly was that Washington Brown wasn't a big company – It was a one man band run by Mr. Antony Brown.
I was desperate to get into the industry – so I offered to work for a year for free.
Which I did and can now say proudly that I own the company and we are far from a one man band!
That's my story – What's yours? I'd love to hear in the space below.