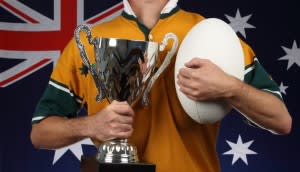 After an early wake up on Sunday to watch the Wallabies have a brilliant victory over our old nemesis, England (commiserations guys) I was drinking my 3rd coffee of the morning and in a euphoric haze I starting to wonder to myself, how many teams are playing in this tournament?
It turns out there are 20 teams competing in England at the Rugby World Cup, however, as my mind rambled, counting which countries are included I dozed, and somehow drifted onto how many countries Washington Brown have prepared depreciation reports for over the last few years (because everything relates back to work, right?). It turns out, we have carried out property depreciation reports for a whopping 29 different countries to date, and by the end of the week that number will increase to 30! Go us!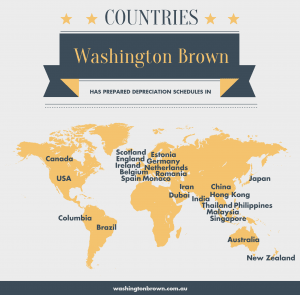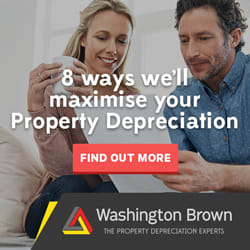 The scope of work we are currently experiencing is really interesting from a Quantity Surveying perspective and is becoming increasingly varied, from apartments and houses in the UK and USA, multi million dollar villas in Monaco, ski chalets in Bulgaria, and even blocks of apartments in Iran.
Our clients also vary from new migrants renting out their former homes, Self-Managed Super Fund Trustees looking to spread risk, ex pats coming to work in Australia, or returning home from overseas posting, as well as mum and dad investors expanding their investment portfolio.
To me this really reinforces the global economy we now live in, and what a wonderful diverse melting pot of nationalities Australia is made up of.
If you have bought an overseas investment property, or you migrated to Australia and are now having to declare your rental income on a property you still own in your home country to the ATO, you might be entitled to claim depreciation on any overseas property you still hold and reduce your taxable income.
When claiming on an overseas investment property you need to be aware that there are some differences to Australian investment properties in regards to ATO rulings.
Three of these differences are:
The building allowance component is only applicable for residential properties built after 1990, not 1987 as it is for Australian residential investment properties. (NB.all investment properties qualify for plant and equipment component)
Construction costs vary from country to country and in in our reports are estimated at the local rates, not Australian rates. We then convert into Australian currency at the prescribed ATO exchange rate
Just like in Australia, overseas investment properties start depreciating from the date you take ownership. However you can only claim tax deduction from the time you became an Australian tax payer, so it's important to provide this information before proceeding to ensure it is worthwhile for you to have a report completed.
If you're unsure if your property qualifies for depreciation allowances, or whether you have owned it too long to be eligible to claim depreciation deductions, give one our tax depreciation specialists a call and we can talk through your investment scenario to see if there is a benefit in having a report prepared.