Pssst… It's me again. In this weeks' QS corner, we're taking a peek in your backyard.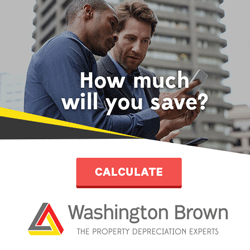 Hi, I'm Tyron Hyde, director of quantity surveying firm Washington Brown.
Not everyone buys a unit as their investment property. Some buy houses. So what external items can be claimed?
Regular viewers might already know that you can't claim building allowance on investment properties constructed before July 1985.
But when it comes to claiming external work to the main building, construction must have commenced after the 26th February 1992.
External work is defined by the ATO as structural improvements.
These include swimming pools, fences, retaining walls and car parks or driveways.
This house was build pre 1985 so an investor can't claim the building allowance – but the pool was installed 5 years ago which means it can be depreciated.
Earthworks associated with a structural improvement, like excavating the pool, can also be included.
Structural improvements can be depreciated at a rate of 2.5% per annum.
This pool cost about $40,000 all up to install. At 2.5%, that's a$100 in the first year alone! And that's just one item!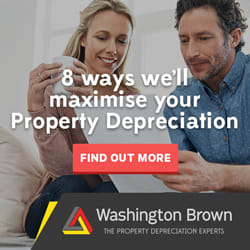 This fence was also installed post 1992 at a cost of $25000 that's an additional claim of $600 per annum.
So there you have it. Structural improvements made to the external areas of your investment property include:
Swimming pools, fences, retaining walls and driveways and carparks.
The costs can be depreciated at 2.5% pre annum as long as the work was carried out after February 1992.
And remember – it all adds up. Before you know it, you could have a tax deduction worth $10-$15,000 in the first year alone.
Work out how much you save using our free property depreciation calculator or make it happen and get an obligation free quote for a depreciation schedule now.