Have you ever wondered how Washington Brown actually figures out the amount of deductions you will receive?
Well, tax legislation sets down the way in which to calculate depreciation using the diminishing value method.
Basically, you take the number 200 and divide it by the item's effective life. For example, 10 years, and express that as a percentage (200/10 = 20% in this example).
The depreciation rate applies to the diminished value of the asset after it has been depreciated each year.
Take, for example, a $10,000 asset with a useful life of 10 years. Hence a 20% diminishing value depreciation rate, as we just explained.
You could claim a $2,000 deduction in your first year (i.e. $10,000 x 20%), a $1,600 deduction in your second year (i.e. ($10,000 – $2,000) x 20%) and so on. These amounts continue to reduce in subsequent years. You would only claim a $268 deduction in your tenth year.
The diminishing value method is generally preferred. This is because a tax dollar saved today is worth more than a tax dollar saved in a later year. Also, if you're planning on upgrading that item in the next couple of years, this gets the most out of your claim as soon as possible.
Now, let's work through a diminishing value calculation.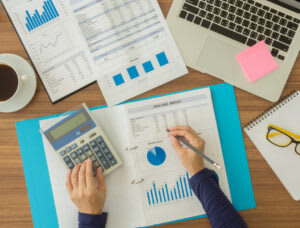 EXAMPLE: Let's say you re-carpet your unit (which is an investment property) at a cost of $2,000. Carpet has a 10-year effective life and you could calculate the diminishing value depreciation as follows:
Year 1 – $2,000 x 20% = $400
Year 2 – ($2,000 – $400) = $1,600 x 20% = $320
Year 3 – ($2,000 – $400 – $320) = $1,280 x 20% = $256
And so on, and so on.
While still on this topic of plant and equipment depreciation, it is worth reiterating that there are some special rules that apply to lower cost assets.
You can claim an immediate deduction, (i.e. 100% of the cost price) for items costing $300 or less.
Items which cost more than $300, but less than $1,000, can be allocated to a 'low value pool' and are depreciated at 37.5% per year under the diminishing value method. Note, however, that an asset is depreciated at 18.75% in the year that it is added to the low value pool.
Generally speaking, it pays to have a little bit of tax knowledge. It's worth remembering that individual items under $300 can be written off immediately and if your portion of a more expensive item is under $300, you can still write that off too.