Immediately Write Off $300 and Low-Value Pooling
Depreciation deductions are pro-rated depending on when you take ownership of a property. However, like with everything, there are exceptions to the rule.
For example: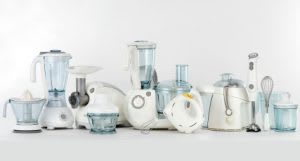 A Sydney client of ours settled on a one-bedroom Chatswood unit on June 25th last year. The property was brand new and the purchase price was $850,000. Yet, their total tax deduction, which was for five days only, was more than $5,000.
"What's the catch?" I hear you ask. Well, there isn't one! The ability to make such a significant deduction for just a short period of time is due to the immediate write-off and low-pooling of items that are classified as plant and equipment.
The costs of 'small items' (valued at $300 or below) and 'low-pooled items' (totalling no more than $1,000) should not be pro-rated, instead they can be written off immediately. You can maximise these items whether the property has been owned for 1 day or 365 days. And the age of the property is not relevant to claiming small items or low-value pooled items. Plant and equipment in properties need to brand new property to claim depreciation.
There is a saying that goes, "a dollar today is worth more than a dollar tomorrow", so deduct these items as quickly as possible.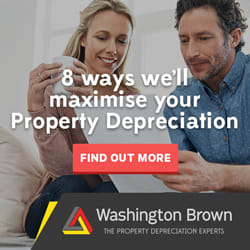 What if you are a joint owner of a property?
For example:
Say an electric motor to the garage door cost the owners of an apartment block $2,000. If there are 50 units in the block, your portion is $40. You
can claim that $40 outright as your portion is under $300. Provided your portion for any joint area is under $300, you can still write it off in your taxes.
Items that depreciation faster:
Another tip is to buy items that depreciate faster. Items costing between $300 and $1,000 fall into the low-pool category and attract a higher depreciation rate. A $1,200 television attracts a 20% deduction while a $950 TV deducts at 37.5% per annum.
Work out how much you save using our free property depreciation calculator or make it happen and get a free quote for a depreciation schedule now.