Some residential property investors prefer to invest in brand-new properties. While others opt for older ones that they can renovate and re-sell for profit.
So, which is the better investment strategy?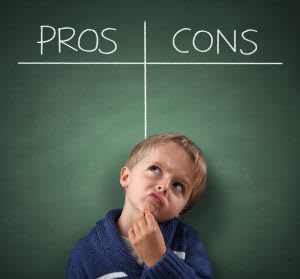 Let's have a look at some of the pros and cons of buying brand-new and almost-new properties. Depending on your investment strategy, you may pick up some helpful hints for your next purchase.
Depreciation allowances for new properties can yield big tax breaks.
Investors can claim a 2.5% depreciation allowance on the construction cost. You'll also be entitled to claim the full amount of depreciation allowances on plant and equipment items, such as blinds, ovens, carpets and air-conditioners. For example, the owner of a brand-new, Melbourne, high-rise unit recently purchased for $640,000, was able to claim $12,000 in depreciation in the first year.
Buying brand-new property often carries the developer's profit, which you pay for in the purchase price. If you buy something 'newish' – say a five to ten year old property – there is a fair chance that it has been bought and resold a few times. Therefore, the value is now reflected in a more realistic way on the open market.
In slower market conditions, many investors seek out newish properties where the actual construction cost is close to the current purchase price. The tax benefits to the investor in these circumstances are threefold.
Also, there were recent changes to depreciation laws by the ATO. One includes, plant and equipment items that were installed after 10 May 2006 that are depreciated using the diminishing value method, do so at a higher rate than those installed prior to this date. I've invested in brand-new properties before. However, with today's market conditions, I personally prefer to buy property that is five to ten years old because I still get lots of depreciation. With new, but not brand new property, I can research the resale values of any surrounding property to make sure I am not paying too much.
Investing in brand-new property – the PROs:
• Tax depreciation benefits are at their highest when the property is brand-new.
• With brand-new property you maximise your available tax deductions which adds a significant boost to your cash flow position.
Investing in 'newish' property – the PROs:
• There is less stamp duty to pay
• There is an increased chance that the capital gain and depreciation deduction, relative to the purchase price, has also increased
• If the investment property is, say, five years old, there are still 35 years left of deductions to claim.
Evidently, the choice is yours! We have just laid the background information for you.