While a property investor's major goal is likely to be capital growth, they'll also be looking for solid rental yields to help them hold onto their asset.
To achieve the best possible rental return, you'll need to maximise the appeal of your property to potential tenants. But what do tenants want? Generally they'll want a home in a good location, close to employment, amenity and public transport. These are all things you should consider when you're buying.
But you should also drill down to who the tenants in the particular area are, and what they desire from the property itself. How many bedrooms and bathrooms do they want? Would they like an outdoor area? Will they value nice window coverings?
If you already own a property there are several things you can do to increase the weekly rent and maximise your rental yield. Many of these are simple enhancements that won't require a huge outlay of funds.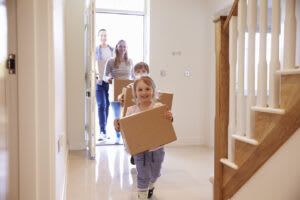 It's often better to focus on increasing your income rather than cutting back on expenses by, for example, being lax in your maintenance of the property. Keeping your tenants happy will pay off in the long run, as you'll likely have fewer vacancies and your tenants will be more willing to pay a higher rent.
While you can also consider self-managing to cut back on costs, this can backfire if it's not done properly, costing you even more out of your own pocket.
So what can you do to increase your income? We've put together the below list to give you some rental yield tips. Just remember, whatever you do will depend upon what your tenants want – and are willing to pay more for.
And don't forget to maximise your deductions for depreciation, which can further boost your rental yield.
Make your rental property pet-friendly
Australia has one of the highest pet ownership rates in the world. More than half the Australian population own an animal.
The reality is, however, that it can be difficult for tenants to find properties that a) allow pets and b) are suitable for pets. So it makes sense that if you allow pets in your property you'll not only widen the potential rental pool, but you'll also be able to command a higher rental rate. Some property managers estimate you could charge an extra $20 or $30 a week if you allow pets.
While pets can cause damage there are ways you can mitigate any potential problems. Such as having a relevant clause in the rental contract, having a vigilant property manager to regularly inspect the property, and covering yourself with appropriate insurance.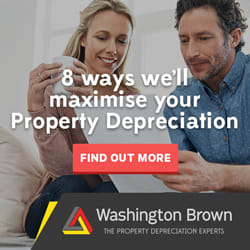 Provide modern technology
Ensure your property is well and truly in the 21st century by providing up-to date technology that every tenant expects – and demands – in a home now.
This includes having a strong internet connection, a strong mobile phone signal, adequate power points and even the ability to install pay TV.
Ceiling fans may be adequate in some circumstances, but most tenants dealing with an Australian summer will want air conditioning. Nowadays, most will be willing to pay a premium for it.
Heating can be just as important as cooling. Make sure you get a reverse-cycle air conditioner if you're installing one and put it in the areas where it will have the greatest impact.
Providing your tenants with added extras that make your property more comfortable to live in, such as a dishwasher, washing machine, dryer, clothesline or even flyscreens, can lead to an increase in rent.
Remember you'll be responsible for maintaining and repairing any appliances, so only install something that you're sure will be beneficial.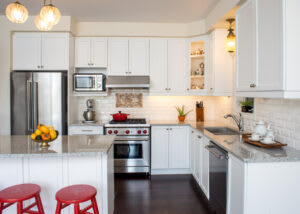 While this will require an outlay of funds at the beginning, it could pay off in the end with a boost in your rental income and yield.
Whether or not this works, however, will depend on the market in which you're renting your property. It's usually best suited to inner-city areas. So, while it won't be for everyone, it can work very well for short-term renters, such as executive rentals or student accommodation.
If you furnish your property well, with modern furniture, it can add hundreds of dollars per week to the rent.
You don't need to go overboard with high-tech alarms or CCTV, but make sure your property is safe and secure, with doors and windows that lock properly.
Consider adding security screens, or if you want to go a step further you could invest in swipe card security measures. Privacy is also key.
Add some off-street parking
Public transport infrastructure is improving in many places, but people still like to drive their cars.
Your property should have at least one parking space, and if you have a second – even in the form of a shade-sail carport – it will be more in demand.
Having off-street parking in inner city areas will command the greatest premium, as this is where it's most limited.
Creating an extra storage space can lead to higher demand for your property and higher rents.
Built-in wardrobes are very important, but renters may also like an outdoor shed or a cupboard under the stairs. Creating storage is fairly easy to do and will likely require only a small outlay of capital.
Presentation is important, so undertaking renovations can be a great way to improve your yield.
If your budget is small you can just do some minor cosmetic work such as painting or changing floor coverings, or even fixtures and fittings in the bathroom and kitchen.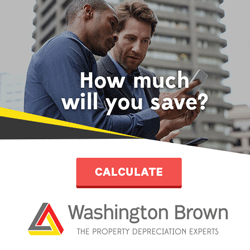 You can, of course, also do more major renovations. Such as a complete overhaul of rooms, or even adding a bathroom, bedroom or an internal laundry.
Many tenants will also pay more for an outdoor space where they can entertain. You could also consider adding a veranda or deck, but this will come at a hefty cost.
Just make sure you've done the calculations and you know you'll be getting your money's worth by not only attracting more tenants, but by adequately increasing the rent.
Perhaps surprisingly, there are plenty of landlords renting their properties below market. If you're not charging market rent, raise it, and review it regularly. A good property manager can help with this.
Adding a second dwelling, such as a granny flat, that can be rented separately can increase your rental income.
This will only suitable in areas that allow it of course and it can come with its own complications, as it may be harder to find tenants, and rent on the main house can also decrease.
Learn more about granny flat depreciation
This can lead to a decrease in a tenant's electricity bills, and consequently they might be willing to pay more rent. The installation costs are significant, however, adding up to $3000 or $4000, so you'll need to ensure you can recoup this – and more – in increased rent.
Consider arrangements outside of a long-term lease
Renting the property by the room can maximise your rental return, as can holiday letting or doing short-term leases.
Beware of the possible drawbacks though, as there can be higher vacancies and more wear and tear; any rental increase will need to make up for this.