Your Guide to Claiming Depreciation on Granny Flats
Many see granny flats as an easy property investment. For beginners, they offer the opportunity to start investing, without spending too much money. As with any investment property, you must remember to claim for the depreciation of your assets.
Tons of people like the idea of buying an investment property. Australia offers plenty of opportunities, but many struggle to get over the initial financial barrier.
You may find yourself asking how to invest in property with little money. A granny flat may be the answer. They cost less than most other types of investment property. Plus, you still get to claim for the depreciation of the property's assets.
So, what are granny flats, and how can you claim for their depreciation? This article will help you to answer those questions.
What is a Granny Flat?
You can think of a granny flat as a secondary home on your property. They're usually self-contained extensions that come with a lot of the features you would expect in an apartment.
The difference is that the granny flat is on your land. As a result, you have far more control over it.
Most people build their granny flats behind their properties. After all, the back yard is a perfect space to extend into. The flat itself will usually contain the following:
One bedroom
A bathroom
A general living space
This makes them ideal for all sorts of tenants. The name "granny flat" should tell you that they're perfect for elderly tenants. However, that's not the only use for this type of investment property.
Australia is full of young people who view granny flats as an affordable way of achieving their independence. Your own children may find the idea of moving into a granny flat more appealing than staying at home.
They're also a cheap way to enter the investment sector. On average, a granny flat costs about $120,000 to build. In return, you could enjoy a yield of up to 15% on the property.
If you have recently purchased or constructed a granny flat, make sure your claiming the deductions you're entitled to! Request your free quote for a fully comprehensive, ATO-compliant depreciation schedule.
Do I Face Construction Restrictions?
You do, and they depend on the state you build the granny flat in. Each has its own rules with regard to size. For example, a granny flat cannot exceed 60 metres squared in New South Wales. However, you can build up to 90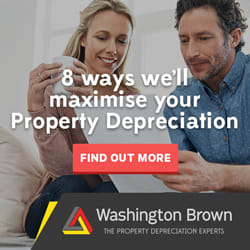 metres squared in the Australian Capital Territory.
Exceeding these limitations changes the status of the granny flat. This could have an effect on how you claim tax deductions. Australia has several states, so you need to get informed before you start building.
Claiming Depreciation on Granny Flats
There's one key question you must ask when buying an investment property: what can I claim? Granny flats are no different. Just because you've built the property on your land, doesn't mean that you can't claim depreciation.
As a secondary dwelling, a granny flat must produce an income before you can claim depreciation. Assuming that's the case, you can claim depreciation for capital works. These include the wear and tear the structure undergoes during its lifetime.
You can also claim for plant & equipment depreciation. In a typical granny flat, this means you can claim depreciation for the following assets:
The hot water system
Pumps
Alarm systems
Ceiling fans
Air conditioning units
Curtains and blinds for the windows
A range of kitchen appliances and assets
The bathroom's freestanding assets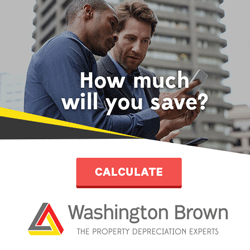 You can also claim depreciation on the areas the granny flat shares with your home. For example, you could claim for a pool or a patio, assuming the tenant uses these assets.
As you can see, that covers a lot of ground. In fact, research suggests that you could claim over $5,000 in depreciation on a granny flat for the first year of ownership. This figure increases to almost $24,000 over the first five years. That's about one-fifth of the value of the average granny flat, in just five years.
The Final Word
As you can see, granny flats offer high yields and plenty of opportunities to claim for depreciation. That's why they're considered one of the best options when it comes to property investment for beginners. Manage the flat correctly, and it could generate thousands of dollars in income in a short time.
However, you need help to create a full depreciation schedule. Without the help of a Quantity Surveyor, you may end up failing to claim for the full depreciation of your assets. Contact Washington Brown today to get a quote for a granny flat depreciation schedule.