Five Money-Draining Mistakes to Avoid as an Investor
Before starting your career as a property investor, you need to arm yourself with more than the property investment basics. If you don't, you may end up making some costly mistakes.
Investing in property is more difficult than you might think. It's certainly a more reliable way to generate an income than other types of investment. However, that doesn't mean that there aren't any risks involved. In fact, approaching property investment without a plan could result in you losing a lot of money.
As a result, you need to learn more than the property investment basics before you move forward. There are all sorts of mistakes you could end up making when investing in property. For beginners, these mistakes could lead you to financial ruin.
Mistake #1 – Using Emotion to Make Decisions
Think back to when you bought your first home. What were you looking for? Most buyers look for something that draws them to the property. They may have specific features in mind, or they fall in love with the décor.
This leads to them making decisions based on emotion. This is fine when buying for yourself, but it causes major issues when buying investment property. Australia has millions of people who don't think like you do. They're your potential tenants, so you have to buy with them in mind, rather than yourself.
Basing your decisions on emotion means you may spend too much on the purchase. It also blinds you to what your prospective tenants would want. Instead, you need to think about the needs of your target market. If the property doesn't cater to them, move onto the next opportunity.
Mistake #2 – Failing to Manage Your Cashflow
While the property investment basics often cover how to find a good property, they don't always focus on issues like cashflow. The fact is that property investment is a business. As a result, it comes with the same pitfalls as operating a business.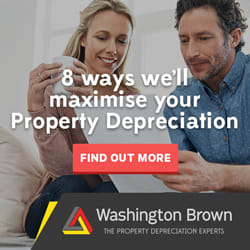 You need to understand all the additional costs that come with your property. For example, you have to account for how much the property will cost when it's unoccupied, as well as when it has tenants. Unexpected maintenance can also place a burden on your finances. Of course, there's also the issue of tenants failing to pay on time. All these problems affect your cash flow.
Many investors recommend holding back a tenth of your property's value to cover such issues. If you don't, you may find that the unexpected costs lead to failure. An investment property cashflow calculator could help you to stay on track.
Mistake #3 – Going it Alone with the Mortgage
You may think you can handle the stress of finding a mortgage for your investment property. However, this is usually a mistake.
Going it alone often means that you miss out on some of the best financing options. Remember that lenders want what's best for them, ahead of what's best for you. The wrong financing can come back to bite you later on. You may end up paying more interest than you ought to. Or, you may not have access to special loan features that could help you.
As a result, it's best to work with a mortgage broker when searching for a home loan. Their expertise may prove invaluable. Plus, they can often provide access to mortgage products you wouldn't find on your own.
Mistake #4 – Not Finding Out About the Seller
The seller's situation will affect how you approach negotiations. However, many investors don't even try to find out more about the seller.
Most sellers won't give you a direct answer if you ask why they're selling their property. However, that doesn't stop you from looking for clues. For example, you can use your property inspections to look for signs of poor maintenance. This often suggests that the seller is undergoing some personal or financial hardship.
You can use this information to strengthen your negotiating position. It may seem cruel, but remember that investment is a business. Don't allow your emotions to prevent you from getting a great deal.
Mistake #5 – Not Doing Adequate Research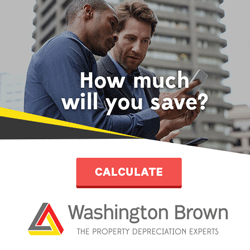 The need for research is one of the property investment basics. However, plenty of investors fail to learn as much as they can about the property market before spending their money.
Reading a book or two won't equip you with the knowledge you need. You have to learn about the specifics of the property's area to stand any chance of success. Talk to local estate agents and people in the surrounding neighbourhood. Research property prices to ensure you're getting a good deal. Most importantly, find out what the area has to offer that might appeal to your tenants.
This will take time, but it's worth it. Quality research lowers your risks, which increases the chances of achieving success.
The Final Word
Many novices make some critical mistakes when entering the property investment sector. They only read about the property investment basics, which results in them crashing and burning. In the end, they end up losing thousands of dollars.
You must avoid these mistakes. Furthermore, you need to consider the tax implications of owning an investment property. That's where Washington Brown can help. Speak to a Quantity Surveyor today to find out more about claiming for the depreciation of your assets.