CLAIMING YOUR DEPRECIATION DEDUCTIONS MONTHLY
You don't have to wait until the end of the financial year to claim these deductions. Astute investors can request that their accountant lodge an Income Tax Withholding Variation (ITWV) form. On this form you can estimate your annual depreciation allowance. You can also offset this against your monthly tax, instead of waiting until the end of the financial year. And why wouldn't you do this? The tax office isn't about to pay you any interest on this money that it would otherwise keep hold of until the end of the financial year.
BUT DON'T YOU EVENTUALLY HAVE TO REPLACE THOSE DEPRECIATING ITEMS ANYWAY?
Some sceptics argue that rental property building allowances and plant and equipment deductions are no real benefit because you eventually have to replace these items that depreciate anyway. I accept that, yes, as a property owner, you will from time to time have to replace fixtures and fittings. However, there is still an advantage in regularly taking up depreciation allowances which are in today's dollars. You can also reduce your borrowing and other property investment-related expenses.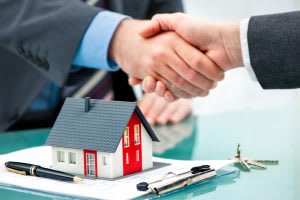 WHAT HAPPENS WHEN YOU SELL YOUR PROPERTY?
Many investors will hold onto their property as long as they can. As their equity grows in the investment they use this to leverage into other investments, rather than sell it to realise the profit. This is because property usually increases quite nicely in value over the years. And if you sell it you will be liable for capital gains tax (CGT).
How much CGT you pay depends to some extent on what name the property investment was made in. A detailed explanation of CGT legislation is beyond the scope of this ebook, but most individual taxpayers will be entitled to the 50% CGT discount. This means, generally, half of your net capital gain will be taxable at your marginal rate. When it comes to selling your investment property, if it was built after 1985 (if it is a residential property investment) and you have been claiming capital works deductions during the period of ownership, then you need to deduct these amounts from your purchase price when you are calculating your capital gain. This effectively increases your capital gain as it lowers your cost base.
So why would you claim capital cost depreciation at all, you may ask?
There are a couple of reasons.
First, you may never sell the property, in which case you have benefitted from depreciation and left it up to your heirs to worry about the capital gains tax. While, this may sound a little selfish, it's definitely an option.
Secondly, though, if you crunch the numbers, you may well still be better off claiming ongoing depreciation deductions while you hold the property. Let's take a look at an example.