The Depreciation Party Is Over
The depreciation party is over…
Well, kind of!
In an attempt to "reduce pressure on housing affordability" the Government has announced dramatic changes to the way depreciation is claimed on property.
Let's start with the good news:
1.  Any existing investment properties purchased (contract exchange date) prior to May 9 2017 are not affected (unless they were not income producing in the 2016/2017 financial year).
2. Commercial, industrial and other non-residential properties are not affected.
3. Capital works deductions have not been affected. This means you will still be able to claim depreciation on the structure of the building provided it was built after the 16th of September 1987. And you will still need a Quantity Surveyor's depreciation schedule to do so.
Now that we know what isn't affected, let's look at what has changed…
The government will limit plant and equipment depreciation deductions to outlays actually incurred by investors. In essence, unless you as the buyer had physically purchased the items – you can no longer depreciate them. This is a massive change to what you can claim – there by reducing investors' cash flow.
Originally I thought a quick fix would be to structure the sales contract so that the plant and equipment is separated. But I suspect that the legislation will be worded such that if the plant and equipment was in situ at the time of purchase, you can no longer claim it.
You see, under the recent changes, I suspect the developer will be deemed to have bought the plant and equipment – not you.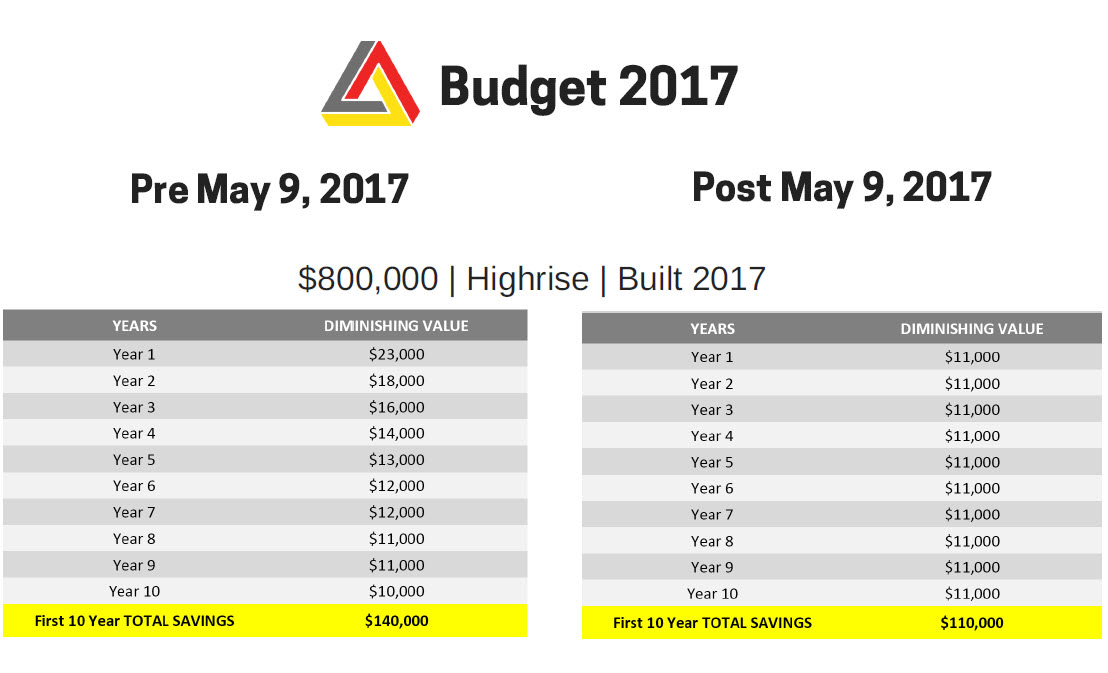 However, the acquisition of existing plant and equipment will form part of the cost base, thus reducing your capital gains liability. So investors who hang on to their properties long term, will no longer reap the benefits of depreciating plant and equipment.
So in summary: if a residential property was built prior 1987,and has not been renovated – there will be no depreciation claim.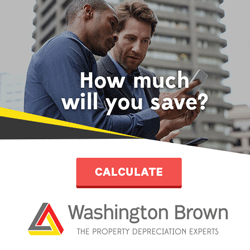 This is very rare as most pre-1987 built properties we inspect have had some renovation carried out.
If built after 1987 – only the construction costs can be claimed.
Whilst there is still much uncertainty regarding the specifics of this budget's depreciation-related changes, one thing is crystal clear: If you own a residential investment property and haven't had a depreciation schedule prepared, now would be a good time to get a quote!
Developers, Project Marketers and Property Sales Agents – If you are selling property and using depreciation numbers that include plant and equipment: STOP NOW! This element needs to be removed from the selling equation, at least until the legislation is finalised.
Here is why I think this is dumb policy.
The proposed changes are being made to "reduce pressure on housing affordability." In my opinion, it will have the opposite effect for 3 reasons:
Property investors may now feel the need to hang onto their existing properties to continue claiming depreciation because if they sell that property they won't be able to get as many deductions on the next one.
Developers rely on high depreciation figures in the early years to show investors how affordable an investment property can be. If the allowances are taken away, they will struggle to get pre-sales which are required by banks to fund the deal.
These budget measure are forecast to save $260 million over a 3 year period. I suspect far more will be lost if developers can no longer get new projects off the ground.
Whilst I believe housing affordability is a major issues, this appears to be policy on the run…so the Government can be seen to be targeting property investors, when changes to negative gearing could have been more effective.
I will provide a further update once the legislation is finalised.