Back-to-basics on Property Depreciation
How does investment property depreciation work?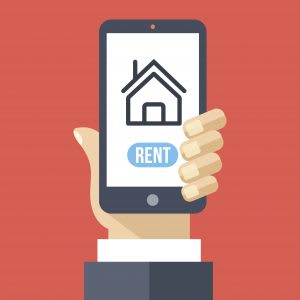 What is depreciation?
Let's start right at the beginning. Depreciation is basically a tax deduction available to property investors. Your investment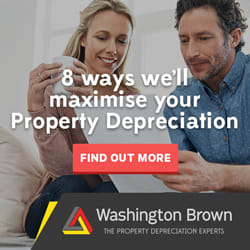 property earns an income (in the form of rent from your tenants). So, as with any activity that produces an income, there are various tax deductions available to you.
Normally these tax deductions are things you've spent money on, such as property management fees, council rates and other miscellaneous items. You pay an amount of money, you receive a tax invoice and receipt, and you use that piece of paper to claim a tax deduction when tax time rolls around.
Property depreciation
However, property depreciation is what the tax office calls a 'non-cash deduction'. This means you don't physically fork out cash in order to claim a deduction. I have also heard it referred to as 'on paper deductions' for the same reason. Depreciation allows you to claim a tax deduction for the wear and tear on an investment property over time.
This tax deduction recognises the fact that the building itself will become worn out over time and eventually need to be replaced. This also includes its plant and equipment; for example, air-conditioners, blinds, and carpet, etc. It doesn't matter that these items were paid for by someone else – a developer or previous owner – you, the current owner, can continue to claim deductions as they continue to depreciate in value.
(Note: Deductions for these plant and equipment items may only apply if you bought the property prior to May 9, 2017 – Read about the depreciation law changes here).
As with any tax deduction, depreciation basically reduces your taxable income. So if your income was $100,000 for the year, and you claim $10,000 worth of deductions, you only pay tax on $90,000. The table below shows you the difference depreciation can make to monthly returns from your property investment.
Of course, these calculations are for the purposes of illustration only. The exact amounts depend on the age of your property and various other variables. This is all covered in my book, CLAIM IT!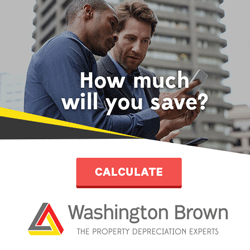 Work out how much you save using our free property depreciation calculator or make it happen and get an obligation free quote for a depreciation schedule now.
This blog is an extract from CLAIM IT! – grab your copy now!