Need a Quantity Surveyor in Hobart or Tasmania?
Welcome to the Washington Brown Quantity Surveyors' website. For over 40 years, we have provided tax depreciation reports to property investors and property developers, as a trusted Quantity Surveyor in Hobart.
We service Hobart and surrounding regions, including Launceston, Devonport, Ulverstone, Georgetown, Sandy Bay, Burnie, Kingston, Sorrell and Moonah.
Our team of experienced Quantity Surveyors are members of the Australian Institute of Quantity Surveyors and have expertise in all property types – residential, commercial and industrial property.
Tax Depreciation Service for Investment Properties
Whether you are a single residential property investor or a developer of commercial, mixed-use or industrial properties, Washington Brown can help you maximise your tax savings.
As a property investor, you are legally entitled to claim depreciation allowances of your investment property against your taxable income. At Washington Brown, we are experts in tax depreciation. Our local knowledge, professional quantity surveying training combined with our understanding of ATO regulations and guidelines ensures you get the maximum return on your investment property.
How much can you save with a Quantity Surveyor report in Tasmania?
Try our Free Hobart Depreciation Calculator. In a few clicks, you can get an accurate estimate of the likely tax savings you'll get on your investment property. Why not get a Hobart Depreciation Schedule Quote – we guarantee we'll save you twice our fee or your report will be free!
Using the depreciation calculator we inputted the following details: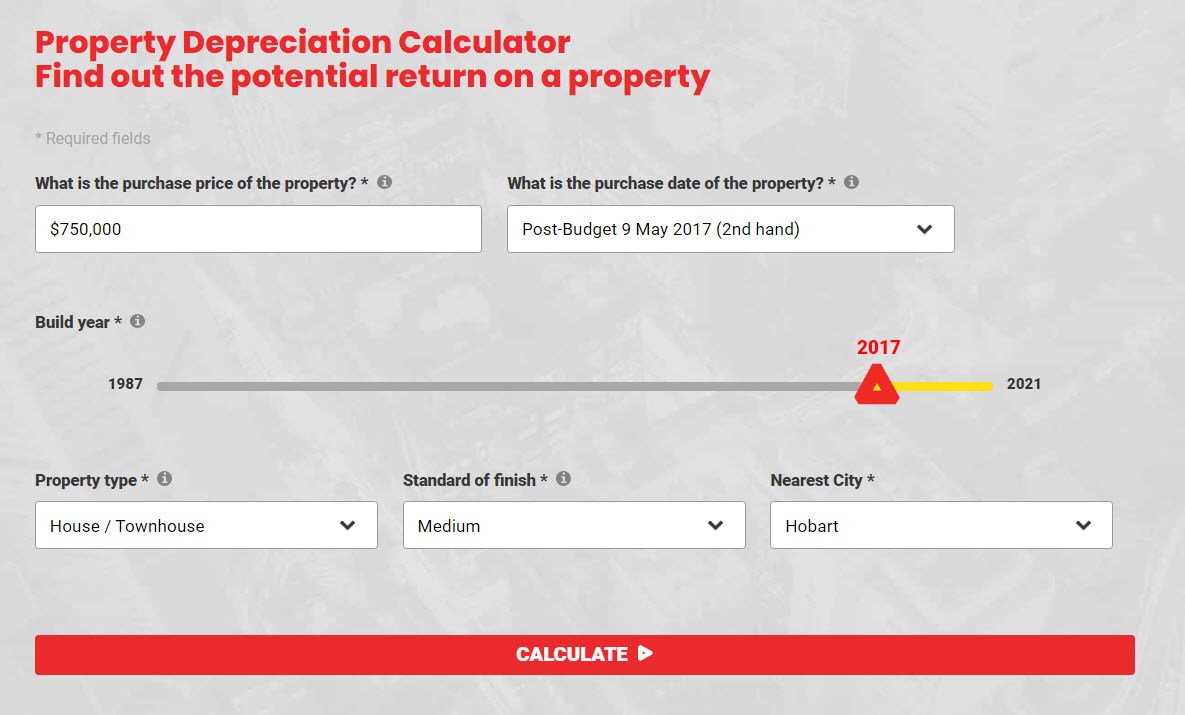 Once the above details are entered for your property, press "Calculate" and your unique results will be revealed, like below: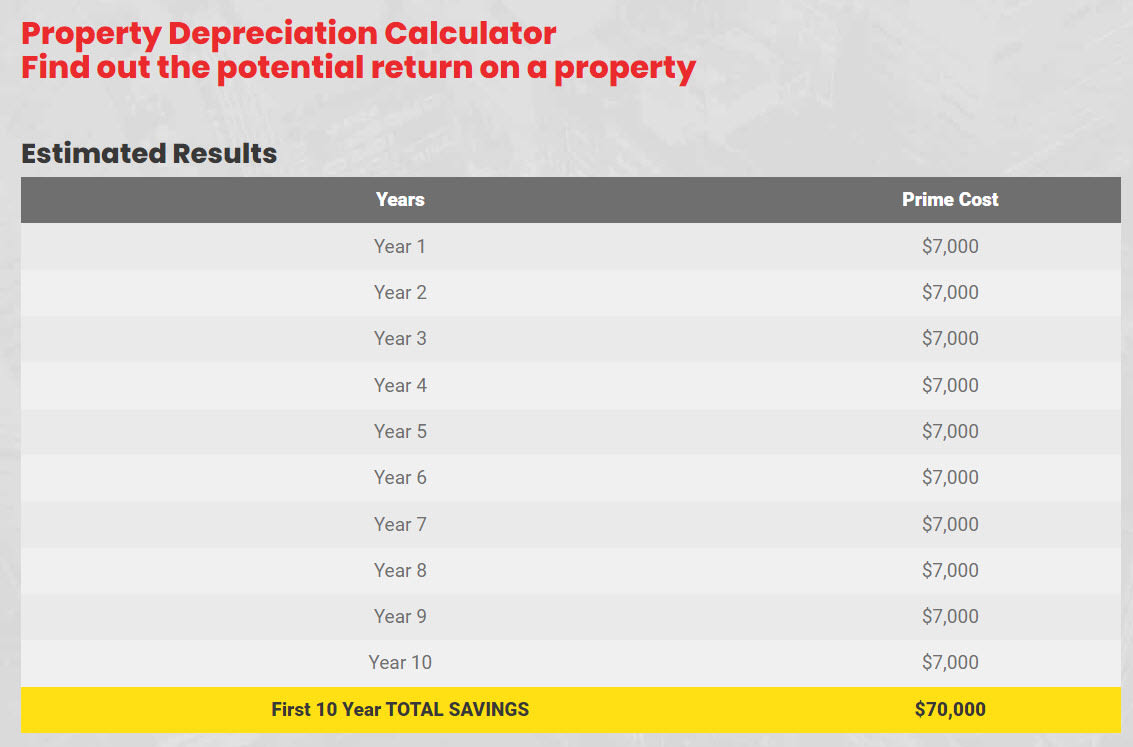 Why choose us?
Local Tasmania property market expertise
Fully accredited members of the Australian Institute of Quantity Surveyors
Professional Fees are 100% tax-deductible
Guaranteed Tax savings
Fast and efficient service
Australia's most trusted Quantity Surveyors
Call us on 03 6118 2711 or get a Property Depreciation Quote
Contact via snail mail: 127 Bathurst St, Hobart, Tasmania
So if you need a Hobart Depreciation Schedule you're in the right place!