Learn how to stay under the ATO's radar by watching this video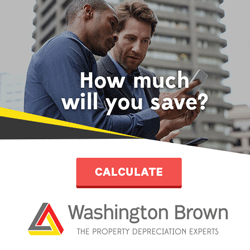 A depreciation schedule on your investment property can generate significant tax savings – as long as it has been complied correctly.
In my experience there are three areas the ATO tends to target come tax time.
One of them is whether you've claimed repairs and maintenance correctly. This can be tricky. 
Your property must also be income producing in order to claim depreciation.
For instance, if you make a repair while living in the property, then move out 2 months later, you can't claim it.
The third area of concern is in relation to the building allowance.
The building allowance refers to the wear and tear on the actual building – things like bricks and concrete. You have to make sure they're being claimed in the right category and not alongside items like carpets and blinds, which are considered plant and equipment.
The building depreciation allowance must also be claimed on construction costs – NOT the purchase price of your property. A mistake I see time and time again.
And that's where we can help. Quantity Surveyors are recognised by the Australian Tax Office as the right people to estimate these costs. NOT valuers nor real estate agents.
So there you have it. To stay under the ATO's radar, make sure:
Your repairs are being claimed correctly
The property is an income producing asset
The building allowance is based on the construction cost.
And most importantly, use a qualified quantity surveyor.
If you need a depreciation schedule for your investment property – get a quote here or work out how much you can save using our free calculator.