NSW On The Ball For Infrastructure
When Mike Baird announced he was resigning as Premier of New South Wales in January there was a lot of commentary around his legacy. Most of this focused on infrastructure in the state.
Contrary to his predecessor, Bob Carr, who once said Sydney was full and couldn't cater for any more growth. Baird believed building was very important for NSW to forge ahead. He knew it was the key to facilitating further growth.
In fact, one of the reasons the former investment banker entered politics was to remedy how far the state has fallen behind in infrastructure, making it a less attractive place to live.
He says infrastructure investment is a crucial way in which state governments can not only create better services, but drive economic growth.
So after years of inaction Baird took action, funding many projects through public asset sales. Now, NSW has plenty of infrastructure both under way and planned.
Upon announcing his resignation, Baird himself said he had "unleashed an infrastructure boom in Sydney and the regions".
Infrastructure in the pipeline
Infrastructure basically refers to the structures enabling the effective operation of a society. This includes transport and communications systems, water supply, sewers and power plants. It also includes services such as schools and hospitals, and facilities including public parks.
When it comes to property, one of the most important types of infrastructure is transport. The majority of projects in the NSW pipeline fit into this category.
While more are mooted, here's a quick rundown of some of the projects in the current infrastructure pipeline for NSW:
WestConnex – A 33-kilometre motorway linking Western Sydney to the airport and Port Botany.
NorthConnex – A 9-kilometre tunnel linking the M1 Pacific Motorway at Wahroonga to the Hills M2 Motorway at West Pennant Hills.
Sydney Metro Northwest – This is Australia's largest public transport project. It will provide an automated rapid transit system running from Bankstown in Sydney's southwest to Rouse Hill in the northwest.
Light rail – Sydney's tram network is being extended with the CBD and South East Light Rail project. There's also a light rail project for Newcastle and a proposal for more light rail in Parramatta.
Badgerys Creek Airport – This is a second airport for Sydney. It will be built at Badgerys Creek in the city's west.
Parramatta Square – An urban renewal project designed to transform Parramatta into a vibrant mixed-use hub.
Barangaroo – A waterfront redevelopment project on the western edge of the Sydney CBD. This includes James Packer's new Crown Casino.

Why is infrastructure needed?
Building enables cities to cope with population growth. It's needed for citizens to have access to services and amenities, and employment.
If there isn't adequate provision of building there can be major disruptions affecting productivity and day-to-day life, such as traffic gridlock. People will flock to areas with infrastructure, choking them up and putting pressure on existing services and amenities, while shying away from other areas.
Sydney has already experienced strong growth in population. It surpassed 5 million people last year, and there's no sign of growth slowing. Recent projections show 6.42 million people are expected to call Sydney home in 20 years. And the NSW population is expected to hit nearly 10 million by 2036.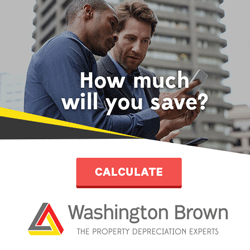 Infrastructure is needed to cater for this growth to prevent putting further pressure on already-stretched resources.
Since Baird left the Premier's office and the new Premier Gladys Berejiklian has been installed there have been calls for the focus on infrastructure to continue to provide adequately for future growth.
Chris Johnson, chief executive officer of the Urban Taskforce, said: "Sydney is Australia's global city, and as a result, it must develop into a well-connected metropolis, with additional density, housing and services located around a metro rail network. It is crucial the new Premier continue this approach to ensure Sydney's continued success as a growing, prosperous global city with a high standard of living."
The Urban Taskforce also stressed the importance of providing infrastructure in growing regional areas of NSW, in addition to Sydney.
Infrastructure provision isn't just something NSW should be concerned with. All state and territory governments – and the Federal Government – should be looking to provide both new infrastructure and update existing infrastructure to 'future proof' their cities.
Unfortunately though, many governments – especially in the modern day, where they seem to turn over so quickly – focus only on the short term rather than looking to provide long-term infrastructure solutions.
Australia's population is set to rise from 24 million to 30 million in 2031. So if governments are not planning for this growth now they are going to run into significant problems down the track.
How does infrastructure impact upon property?
Building is a key growth driver of property, and specifically prices and rents.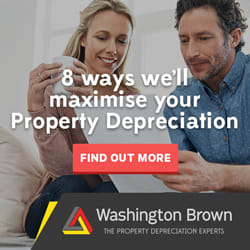 As an investor you want your property to be in close proximity to existing infrastructure so people want to live there. People want to be close to schools, major public transport routes and other amenity.
If it's not close to existing infrastructure, you want your investment property to be in an area where major building projects are underway. That is, you buy in an area knowing there'll be growth when the planned infrastructure is completed. This is because there will be higher demand to live in the area from both buyers and renters.
In these areas growth can actually explode, along with property prices and rents, meaning you have a great investment on your hands.
New transport projects in particular can have a huge impact on the appeal of a location.
While upgraded or new infrastructure is a great indicator of capital growth. On the other hand a lack of infrastructure can prevent an area from reaching its full potential.