Are the responsible lending reforms good or bad?
IN A MOVE designed to strengthen the economic recovery from the COVID-induced recession in Australia, the Federal Government recently announced reforms to responsible lending laws.
By removing responsible lending obligations from the National Consumer Credit Protection Act 2009 (NCCP), with a few exceptions, the changes mark a move away from the 'one size fits all' approach to assessing loan applications, and will simplify the process.
With the onus transferring from the lender to the borrower to ensure they can afford a loan, it will essentially make it easier to get credit, which will lead to greater spending and stimulate the economy.
It's also expected to boost demand for housing and therefore help to support house prices.
So are these reforms, expected to be implemented on April 1 next year, a good thing or a bad thing?
Who will the beneficiaries of the reforms be?
It's intended that the economy will benefit from the reforms, which means we should all see some benefit.
But since the changes are designed to improve the accessibility of credit by removing overly stringent lending restrictions, it's clear borrowers will be one of the main beneficiaries.
While some reforms and closer scrutiny of lenders was needed in the wake of the GFC back in 2009, Aussie Franchisee – Lane Cove Jon Somers JP says the pendulum has now swung too far the other way.
He says the lending reforms will lead to more reasonable lending criteria, with credit more accessible and loan approval times – which he's seeing take from four hours up to around one month – hopefully reduced with less rigorous assessments required.
"At the moment I have so many clients that are strong candidates for finance but just can't borrow what they need," he says.
"Waiting times with some lenders are the longest that I've seen in 18 years of mortgage broking."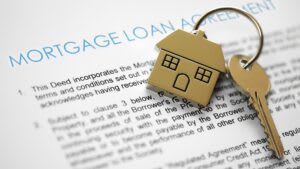 But while it will make it easier to get credit, Somers adds it's most unlikely anyone who is ineligible for credit will now be able to obtain it.
Steve Mickenbecker, Group Executive, Financial Services at Canstar.com.au says there is a strong case for lending reform to rebalance responsibility between the lender and borrower and to clear up uncertainty over the degree of scrutiny to be placed on loan applicants' historical spending.
"The operation of credit in this environment and future development had become increasingly inhibited," he says.
In addition to borrowers, lenders will benefit from the reforms with less onerous credit processes and less risk of liability, says Mickenbecker.
"The other beneficiaries are people who have been wrongly denied credit or have experienced delays as a result of compliance with the code and the presumptions made about credit.
"Some lenders, nervous about the onus of proof falling on them, will have set credit standards too conservatively."
Mickenbecker says the reforms should eventually make credit more readily available, but the question mark will be lenders' ability to gear up with a new credit process and their preparedness to take on expanded credit in a time of heightened risk.
Will borrowers be at greater risk now?
Somers doesn't believe the reforms will add any risk to borrowing, with the onus now back on the borrower, because the banks will still be performing a thorough assessment.
It's entirely fair that the onus be on the borrower, he adds.
"If you've done a thorough budget and allowed for contingencies, then there should be no issue."
Mickenbecker says borrowers who struggle to assess their suitability for credit will be exposed to some risk without the protections of the current regime, but just because the onus has shifted from the lender to the borrower it doesn't mean lenders are going to lend irresponsibly.
"Lenders have a strong interest in avoiding loans that may pose a risk," he explains.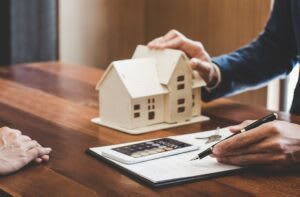 Borrowers have to be satisfied that they can afford a loan and if in doubt they should seek independent advice before putting forward a loan application, says Mickenbecker.
When it comes to approaching banks when the new laws kick in, it's best to engage a professional or at least perform extensive research yourself, adds Somers.
"These changes (to lending reforms) will not impact a mortgage brokers' 'best interest duty' obligations, so brokers must continue to ensure their recommendations are in your best interest.
"A good broker will spend time with their clients, educating them on the options available, as well as the merits and risks of each offering."