Stamp Duty Changes for NSW?
AFTER MANY months of speculation, the New South Wales Government has revealed its plan to overhaul stamp duty in the state.
What is it all about?
The measure, announced as part of the 2020-21 NSW Budget handed down on Tuesday, will be open for public consultation until March so the community can have a say. Following that, the changes could potentially be implemented from mid next year.
Rather than completely scrapping stamp duty, the Government plans to make it optional for future transactions, so buyers in NSW can choose whether they want to pay a large upfront property tax or an alternative tax in the form of a smaller annual land tax when they buy a home.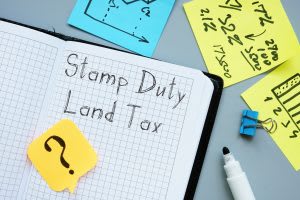 The current stamp duty concessions for first homebuyers in the state would instead be provided via a $25,000 grant.
If buyers opt for the annual land tax, the proposed model provides that owner-occupiers would pay a lower rate than investors.
For those who already own a home and are not buying another, there will be no change.
Why make changes to stamp duty?
Stamp duty is the tax buyers pay when they purchase a property and is a huge upfront cost – for a median-priced property in Sydney of $860,955, stamp duty is $34,372.80, but it can also be much more.
By removing this large upfront cost for buyers, you remove a barrier for those looking to enter the market, as well as those looking to move – either by upgrading or downsizing.
That means, as NSW Treasurer Dominic Perrottet has said, that the removal of stamp duty could help many more people – ie. first homebuyers – to realise the great Australian dream of owning their own home sooner.
It will, however, also lead to a more efficient use of housing as it will incentivise people to move into appropriately-sized housing, close to schools and workplaces, rather than staying where they are.
It is also designed to assist in the post-COVID economic recovery, with projections it will inject more than $11 billion into the NSW economy in just the first four years and boost the NSW Gross State Product by 1.7% over the long term.
The proposed changes come as the state has recorded a $16 billion budget deficit, with predictions it will only get worse in coming years.
How significant are these proposed changes?
The proposal to overhaul stamp duty in NSW is a huge change to the property tax system, with the current model having been in place since Federation. The ACT is the only state or territory in Australia so far to have taken steps towards abolishing stamp duty.
Mr Perrottet has pointed out how archaic the tax is, being centuries old, and the importance of modernising the tax system.
Indeed, the abolition of stamp duty is something many prominent economists have been advocating for many years. There has been renewed vigour for the tax's removal this year as we have faced the pandemic and it was mooted as a way to make major structural tax reforms to support Australia's economic recovery.
In response to the announcement about stamp duty reform in NSW, Real Estate Institute of NSW CEO Tim McKibbin says it is a long overdue move.
"Stamp duty is an inefficient, inequitable tax that distorts market activity. Not only does it discourage people from moving, especially downsizers who would otherwise free up housing stock, it also limits the additional expenditure homebuyers could otherwise engage in," he said.
"While there is no such thing as a good tax, some are better than others. When tax becomes a consideration of a transaction and not a consequence, it's a very bad tax.

"People in NSW have elected not to pay stamp duty by not buying property. On this basis, we welcome the news that stamp duty will finally be phased out in NSW."
Where to from here?
There will be more clarity – and of course commentary – on the proposed changes to stamp duty in NSW over the coming weeks, with certainty to come following the outcome of the public consultation, when the final tax model will be revealed.
While the REINSW supports stamp duty changes, it has also expressed its lack of support for the replacement of one property tax with another property tax.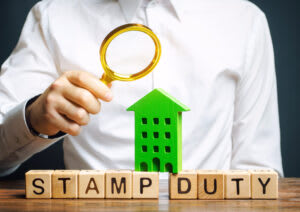 "The question should be asked why the property industry, which contributes so significantly to the state's economy, must shoulder a disproportionate amount of the state's tax burden," says McKibbin.
"A land tax may be more broadly-based than stamp duty, but it still only applies to property. Investors in shares, for instance, pay no comparable tax."
There is no doubt the proposed stamp duty changes will be hotly debated over the coming months. We will keep you informed on the latest news.