I've got a secret.
For two years I ran Washington Brown – a medium-sized, Australian-based Quantity Surveying firm – from a jungle school in Bali.
There was the occasional scramble to return. Like when billionaire property developer Harry Triguboff summonsed me to a meeting in his Sydney office. Some clients require face-to-face contact and with Harry, I knew a Zoom meeting wouldn't cut it.
Running a business from abroad is the ultimate test. It ensures you have proper systems implemented and allows your team to step up and handle any situation, regardless of whether the boss is around.
My family's move to Bali in 2018 was spurred on by Green School, a progressive international school located on eight hectares of semi-jungle less than 30 minutes from Ubud. 
There's no homework or tests and subjects like gardening, music and art are given as much kudos as maths and science.
Not only is the entire campus made of bamboo, but the school also aims to nurture the whole child and educate for sustainability.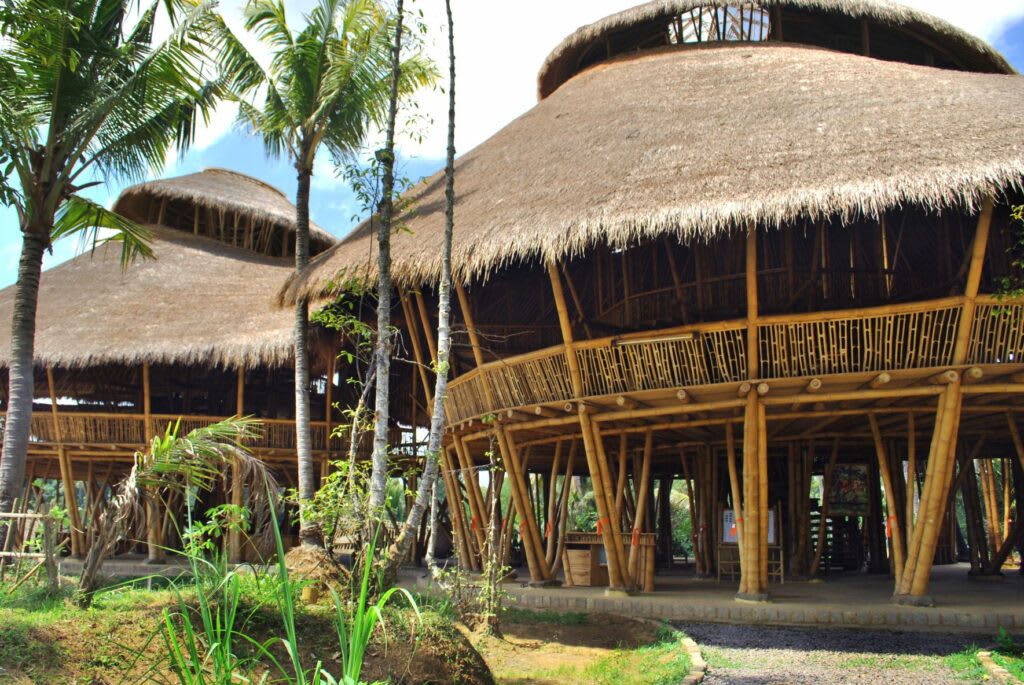 We wanted to test-drive this unique learning environment for our daughter and have a family adventure at the same time.
But how do you run a company from a developing country prone to sporadic electricity cut-outs and unreliable WiFi?
Luckily, Bali is home to a vibrant digital nomad community. Many co-working spaces have sprung up over the past few years. Having access to a workspace 24/7, complete with backup generators, printers, fast Wi-Fi, meeting rooms and aircon can be a saviour.
There was one outside our village called Outpost.
Green School also had a co-working/learning centre called The Bridge, dubbed "Green School for Grownups".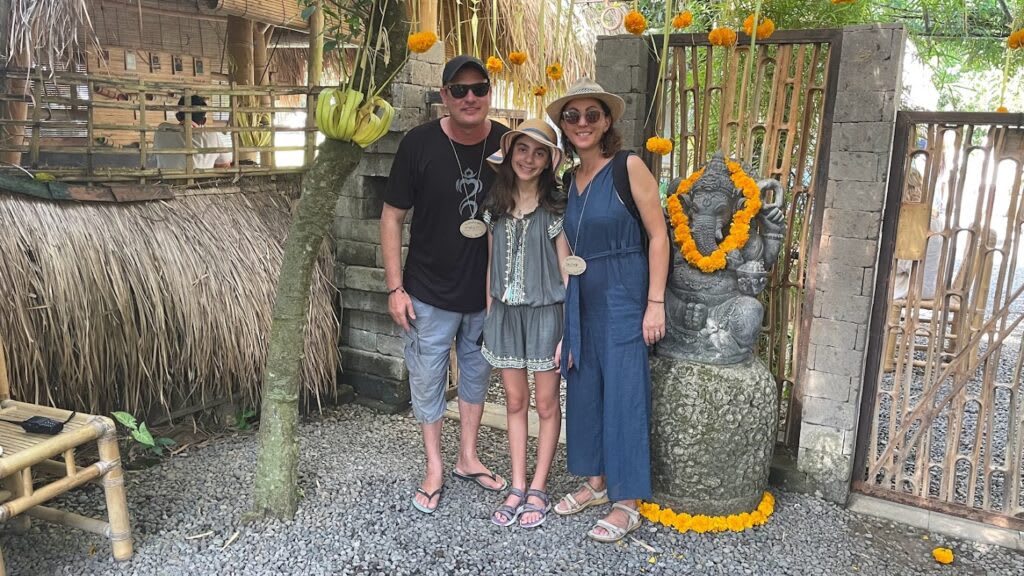 Not only could I work from the same campus our daughter was learning on, but it also meant I had access to a weekly array of fascinating seminars and workshops. From how to buy property in Bali to environmental talks on how to reduce your carbon footprint.
Meanwhile, I got to explore a new country and culture, learn another language and was able to slow down and spend more time with my family.
The backing of my team at Washington Brown was also invaluable. With an average tenure of 8 years, they are an extension of my family and know how to run a tight ship, even when I'm not around!
When Covid hit in 2020, we were already set up to work remotely. There were still challenges, no doubt, but the whole experience proved to me that sometimes change can be worth it.
Our Green Change: A Journey to Green School, Bali & Beyond is a memoir about my family's adventure in Bali. Written by my wife, author Sandra Radice, is an insider's guide to Green School and takes the reader beyond the usual stereotypes of Bali.
It's a great read, and not only because I'm in it. ☺
Our Green Change: A Journey to Green School, Bali & Beyond takes the reader beyond the usual stereotypes of Bali. With a backdrop of colourful festivals, environmental awakenings and educational insights, it's a journey of discovery, healing and learning to bend like bamboo.