Proptech, or property technology, is increasingly important in the real estate sector, despite a slow start.
It refers to the use of technology, including software and services, to allow people to engage with businesses, customers, and real estate professionals digitally.
It also improves how we buy, rent, sell, design, construct and manage residential and commercial property.
According to the Proptech Association of Australia, the benefits of proptech are that it saves time and money, empowers users and releases value.
"In the residential property market, proptech is now essential across all steps of researching, transacting and managing an investment property or portfolio," says Deloitte Real Estate Sector Leader David Hagger.
As well as being used in residential real estate, he says large real estate fund managers are now increasingly looking to technology solutions to help their institutional investors manage their portfolio of investments.
"We are seeing the application of technology in commercial real estate maturing with a real focus on managing sustainability and efficiency and enhancing the tenant experience.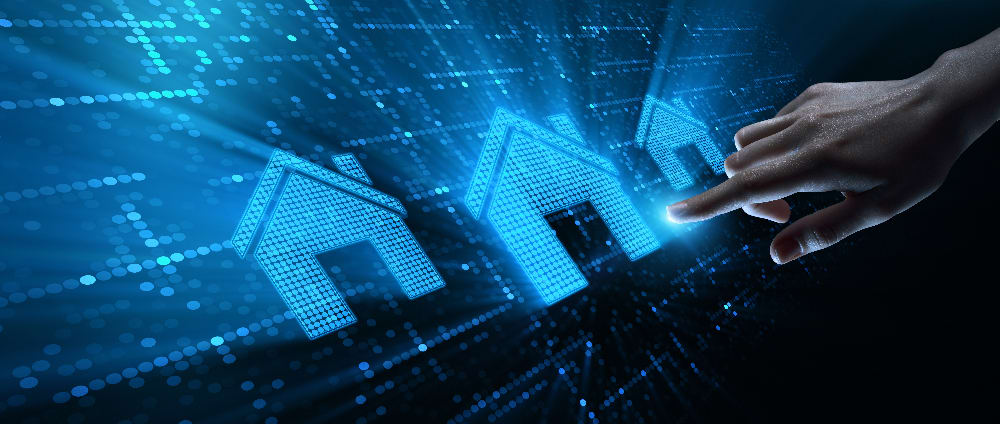 "The next challenge is helping construction companies through deploying technology to the building site itself, and then we will see technology flow all the way through from design, through the build and into the management phase."
While Australia's real estate industry seems to have been slow to adopt digital technology, COVID-19 fuelled the uptake, and now there's no turning back, with the sector growing in importance.
"The Proptech sector is riding the crest of a wave – we will see increased capital invested into the sector and the emergence of several large-scale, successful proptech businesses with global reach," says Hagger.
So what are the current Proptech movers and shakers?
Proptech companies to look out for
There are so many proptechs – according to the Proptech Association of Australia, this year, there are an estimated 600-plus in Australia. Here are some of the ones currently impacting the landscape, from some of the biggest and most entrenched to some of the newest startups disrupting the market:
This digital investment platform, described as a 'next gen' buyers agency, recently had a $1.6 million capital raising.
The site uses data, AI, and a network of professionals to help buyers identify high-return, low-risk investment properties across 18,000 suburbs and manage them.
It is said to reduce the time it takes to invest in property by 90 per cent.
This property financing business, which aims to help renters become homeowners through the rent-to-own or rent-to-buy model, just completed a $31 million capital raise.
OwnHome buys the property for the customer, who lives in it while building a deposit and then buys when they are ready at the pre-agreed price.
This Sydney-based property network platform matches users' dream homes when searching for properties.
It also allows real estate agents to connect with sellers, buyers and renters and for users to access the latest insights and news in the real estate market.
People can also list their properties for free on its online marketplace.
While it has been around since the middle of the 2010s, BrickX is still one of the top proptech firms in Australia.
The Melbourne-based company works by allowing buyers to invest in property with just a few hundred dollars by buying a fraction of the property, or 'bricks'.
This startup gives investors access to future rental income they may need upfront for a renovation or other project, with no limits on the use of the money.
It pays landlords with tenanted properties up to two years of future rent, up to the value of $100,000.
The fee is 0.5 per cent for the funds, which are then paid back.
Willow helps asset owners and corporate real estate managers make real-time proactive, data-driven decisions through digital twin software.
A digital twin is a digital representation of a physical asset overlaid with real-time data on how the assets perform, improving how those assets are run and perform.
Hagger says that this is a really exciting Australian company that completed a capital raising in late 2021 to support their global expansion.
"The Willow Digital Twin software – has now been deployed across a range of properties, and they have secured an alliance with Microsoft, so we expect big things from them."
This Australian-founded platform is headquartered in San Francisco but has around half of its workforce in Adelaide.
Recently raising more than $72 million for an expansion, HappyCo is a property operations platform for the multifamily real estate industry, servicing the growing build-to-rent industry.
It is a mobile and cloud solution for inspecting, managing and monitoring residential properties and commercial facilities, with its technology providing real-time data.
This online platform is one of the only ones globally providing electronic property settlement services to make property transactions easier and faster, and is now expanding into the UK market.
The property technology company lets users lodge documents with the land registry and pay settlement funds.
Described as the 'missing link' between buyers, agents and properties, this platform is the first of its kind for off-market listings, providing an online marketplace.
It provides buyers with quick and easy access to off-market real estate opportunities before any on-market campaign begins.
The property technology platform has attracted plenty of investment, including from NBA star and property investor Andrew Bogut.
If you have purchased an investment property and require a depreciation schedule – click here.