Australia's rich list
If you look at the rich list in Australia, most of those at the top have made their wealth from resources (mining) and property investment.
And since we can't all have access to huge mining sites, property investment may be our next best chance.
Investment Property Tips Beginners
Most property investors make their first investments in residential property. This makes sense because the cost of entry into residential real estate is cheaper, vacancy rates are generally lower and banks will more readily lend to inexperienced investors if they are purchasing residential property. However, real wealth is usually made when investors move into commercial property and developing property.
At my company, Washington Brown, we have been fortunate enough to work on many commercial properties and property developments with many highly successful developers. For example, Lang Walker of Walker Corporation is one man I have followed. He seems to time the market right and doesn't mind a challenge, with ambitious projects like The Finger Wharf in Woolloomooloo, in Sydney's Eastern Suburbs, under his belt.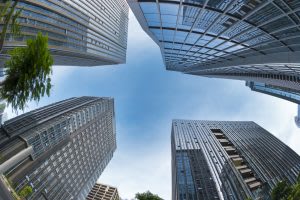 Largest developers in Australia
Then there's Harry Triguboff. He is one of the largest developers in Australia. Harry is worth several billions of dollars now. He has built so many buildings – office towers, apartment blocks – you name it, he's probably built it. At his age, he doesn't need to be building anymore, but he is still very busy and actively buying sites for development.
I first met Harry when I was still very new in the industry. At that time, he already had a reputation as one of the toughest developers and deal-makers. So, when we got a call from his office requesting a meeting with us, we got a bit nervous. There we were, Tony Brown and I, a two-man quantity surveying team, summoned by one of Australia's largest developers. But since they were the ones who approached us, we took it as a challenge.
We went there planning to talk about our company, our services and what we could do for Meriton. At that time, they were doing their own depreciation in-house. But someone told Harry he should outsource it to Washington Brown. That was a pretty good endorsement for us. When Harry got into the boardroom, he started talking about himself – his childhood in China and how he'd grown the company from its humble beginnings. He talked about his early years as a migrant in Australia. He is a great story-teller. By the end of the meeting, he'd told us almost everything about himself, but we had not discussed anything about what we could do for Meriton. We did not talk about depreciation at all. Then we shook hands and left.
The big job
The next day he gave us a big project. He wanted us to do the depreciation for a 200 unit block. We had to deliver 200 individual reports, one for each unit in the whole building in just about a week or so. That was a lot of work! But we delivered all 200 depreciation reports – plus the invoice. Within 24 hours, Harry couriered a cheque over to us. And that was the start of our long and ongoing relationship dealing with Harry Triguboff. We continue to be actively involved in all major Meriton projects including The World Tower and his vast creation of serviced apartments.
Enough of my reminiscences. Let's look at moving into commercial property investing and making sure you are still claiming all your depreciation allowances.
Learn more about apartment building depreciation