Chasing High Yield Property
One of our clients recently purchased a block of 6 units in Port Macquarie, and initially, I thought, "Wow, what a good deal."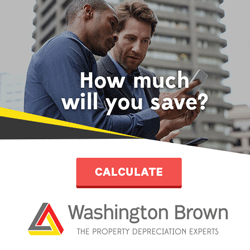 The client had purchased six units for a total of $550k, and according to RP Data/Corelogic, each unit was rented for $130 per week. So that's $780 a week in rent, which equates to roughly a 7.5% yield. Not too bad, and he was chasing a high-yield property.
We were engaged to prepare tax depreciation schedules for the six units, so we inspected the property and gathered the relevant data and inspection photos.
When I reviewed the job and the photos, it was clear the client had purchased an incredibly run-down block. In my opinion, this block needed significant capital improvements in the coming years.
I think the client could be facing repair work in the region of $30,000 per unit – that's $180,000 – to make them fit for occupation in the near future. That will undoubtedly eat into what looks like an excellent yield on paper.
So the moral to the story is that property investors should always consider future upkeep in the actual investment yield equation when doing their figures. Sometimes there is a reason a property is showing a high yield – and the future capital expenditure may play a part in that.
If you have bought an investment property and click here if you need a quote  for a depreciation schedule or try and work out how much you can save using our free depreciation calculator