Property Opportunities in Perth and Darwin
Are there opportunities to buy an investment property in Australia's two down markets?
Having both been hit by the downturn in the resources industry, the capital cities of Perth and Darwin have seen declines in their respective property markets. Both in terms of prices and rents, with vacancy rates also creeping up at times.
According to the latest figures from CoreLogic RP Data, Perth and Darwin are the only two markets to have recorded a drop in the median dwelling price over the past year. Recording falls of 2.1%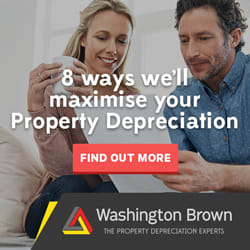 and 3.7% respectively to sit at just over $500,000.
Total gross returns for these cities are currently the lowest in Australia by far! Sitting at 1.9% for Perth and 1.7% for Darwin. Rental yields for Darwin are still some of the highest in the country. Darwin is around 5%, while for Perth they're a little lower, at around 4%.
The experts largely agree a recovery for Perth and Darwin isn't on the cards anytime soon. Some see now as a good opportunity to buy into these markets. Others believe it's better to wait until they bottom out.
But where should investors looking at taking advantage of the opportunities offered by these down markets be focusing? We asked these experts to name their top investment locations for this year.
Perth offers the best opportunities
With the market in a down cycle, Hotspotting.com.au founder Terry Ryder believes Perth might offer the best opportunities this year for investors.
"Most investors pile into markets when there's a boom on, but the smart ones get into areas when they're down, and one place to be considering now is Perth," he says. "Investors should look to buy there if they believe Perth and WA have a future, which I do."
Ryder adds, however, that there's no pressure to act quickly. There's a lot of stock for sale and not many buyers around.
Perth's property market peaked around three years ago, he says. And it's been going backwards for the past year or two in terms of both prices and rents. He expects it to hit the bottom sometime this year.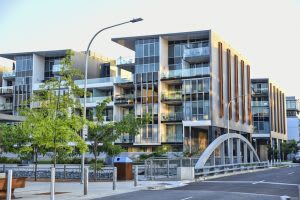 His top picks for investors buying in Perth this year are the southern inner city suburbs of Victoria Park, East Victoria Park and Carlisle.
These suburbs are not only close to the CBD, at a distance of no more than six kilometres. They're also close to the Swan River and relatively close to the Perth Airport, Koulizos says.
Ryder, meanwhile, likes the outer areas of Perth when it comes to investment potential.
"We tend to find in most cases the areas that show the best long-term growth are cheaper or middle-market areas. Not the top-end areas, and a lot of people can't afford the top end," he says.
Ryder adds that investors should follow the infrastructure trail, as infrastructure is a good generator of residential property growth.
In Perth, he says, there are plenty of affordable areas with good infrastructure. Including the City of Armadale, around 25 kilometres southeast of Perth; the coastal City of Rockingham, around 25 kilometres south of Perth; and the City of Swan, around 20 kilometres northeast of Perth.
The City of Swan, elaborates Ryder, is close to the airport and centred on the suburb of Midland, which is an administrative centre with lots of facilities.
Another area to consider, according to Ryder, is the local government area of Kalamunda, and specifically, the suburb of Forrestfield. He says there's a plan for a new rail link to the airport and the CBD which will be a "game changer" for the area.
Ryder also warns there's a potential oversupply of inner city apartments in Perth, and therefore this market should be avoided.
What about regional areas of Western Australia?
Property investors should avoid the regional areas of WA impacted by the downturn in the resources sector, according to Ryder. He describes towns such as Port Hedland and Karratha as "basket cases". And says they've got a long way to go before they recover.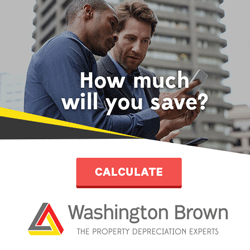 Ryder adds that lifestyle areas such as Mandurah, Margaret River and Busselton, are the best places to consider in regional WA.
Where to look in Darwin
There's no doubt Darwin is the weakest market in Australia at the moment, according to Ryder.
He says it's really a small town and while its heavy reliance on the resources sector saw it perform well a few years ago, that same dependence has now led to its market suffering.
"It needs something new to come along and reinvigorate the economy and property market, but there's really nothing major on the horizon to give it a boost," he says.
So are there opportunities for investors to buy in Darwin while the market is down, just as there is in Perth? According to the experts, Perth is the safer bet.
Ryder says Perth is a more substantial city and economy and Darwin is more remote, like a large regional centre.
"I'm not sure where the recovery in Darwin will come from," he says. "It needs one or two major projects to come along and give it a kick start."
Koulizos agrees that there won't be a recovery in Darwin anytime soon. But for those looking to buy his pick is the northern suburb of Rapid Creek, close to both the CBD and the water.
Stay tuned for the next instalment in our 'where to buy' series
Next month we look at where investors in some of the often-overlooked capitals, including Adelaide, Canberra and Tasmania, should be looking to buy.