At Washington Brown Quantity Surveyors, we provide Sydney quantity surveying reports & Sydney Tax Depreciation Schedules for property investors.
We cover all areas of Sydney, from the Eastern Suburbs, Northern Beaches, The Shire and the Western Suburbs.
Our Sydney NSW Office also carries out inspections in the Wollongong and Newcastle region at no additional cost to you, the property investor.
We are members of the AIQS and have experience in all property types – residential, office and industrial property.
Washington Brown has provided property tax deprecation schedules to property investors for over 40 years.
With an extensive range of clients, including Meriton Apartments, Lend Lease and Corelogic, no job is too big or small.
We have independently been awarded Quantity Surveyor of the Year on multiple occasions.
How much does a Building Quantity Surveyor report cost for my Sydney Property?
Price varies depending on the size and type of property.
With the new depreciation rules for rental properties – not every property needs an inspection.
Whether your property requires an inspection or not will impact the fee.
Washington Brown will analyse your property first to determine whether your property requires an inspection.
How much tax savings will I be able to claim?
Try our Sydney Tax Depreciation Calculator. The free tool is the only calculator on the market that enables you to estimate the depreciation based upon a purchase price. 
Other depreciation calculators require that you know the floor area, the balcony area and the basement area. Not many people are aware of the exact location of their property, but everyone knows what they paid.
As you can see below, by simply entering a few variables into the property depreciation schedule calculator: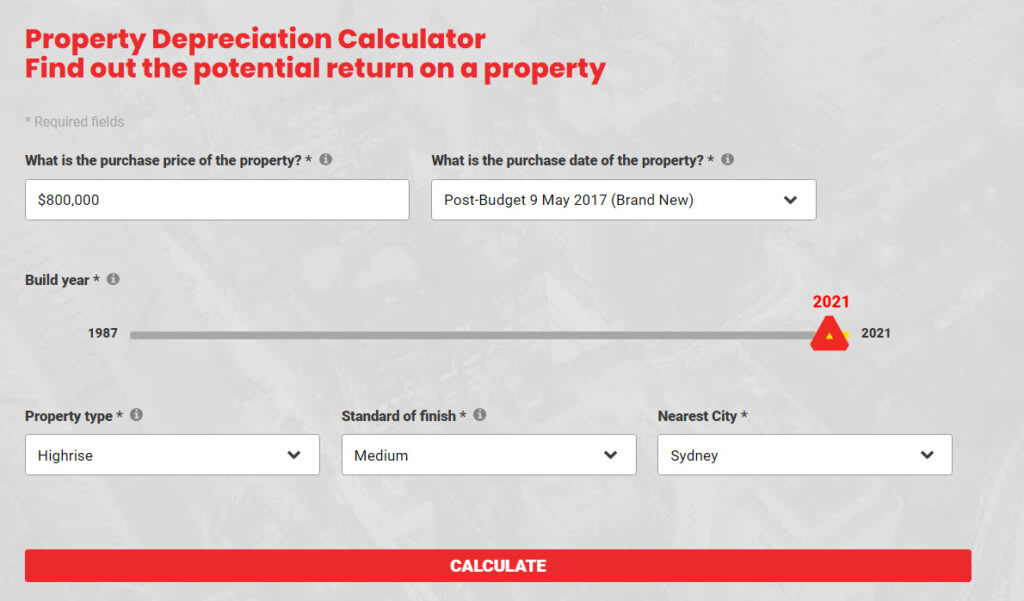 You can see what property tax deductions are available to you: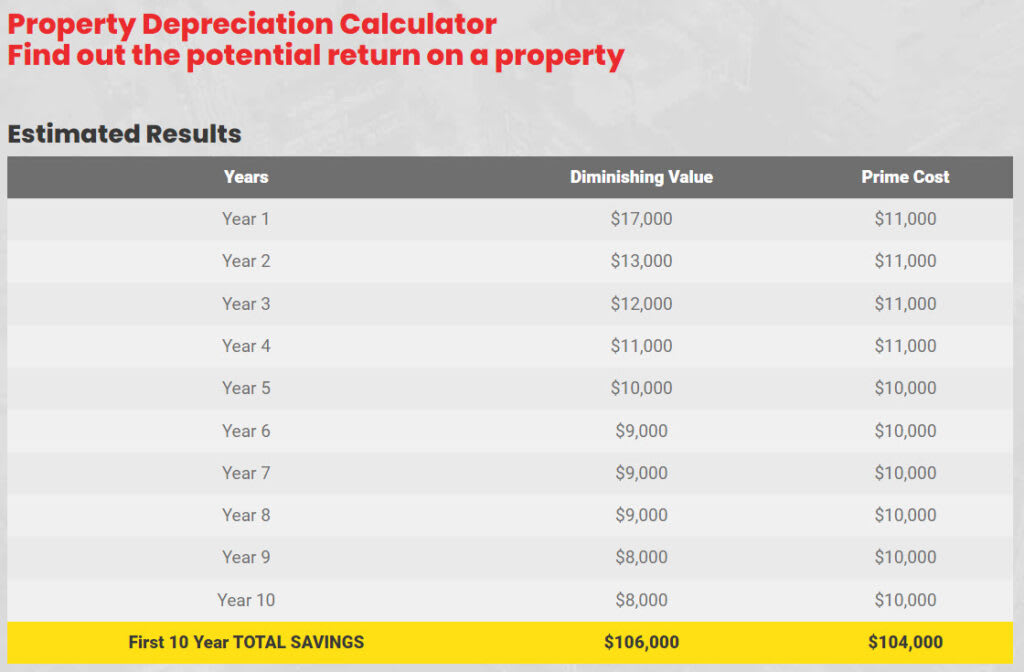 Can my account prepare my Depreciation report?
Put simply, not your accountant cannot prepare your depreciation schedule. Tax Ruling TR 97/25 has identified Quantity Surveyors as being the appropriate body to estimate costs where the costs are unknown.
Accountants, property managers, project managers and real estate agents are not appropriately qualified to prepare these Quantity Surveyor reports.
A senior quantity surveyor will be responsible for your depreciation schedule to be prepared.
What type of depreciation reports do you prepare?
Washington Brown is an expert in all types of quantity surveyor depreciation reports in Sydney. We have prepared over 200,000 tax depreciation reports ranging from:
Why choose Washington Brown:
Our Google rating of 4.9 speaks volumes for our customer service.
Local Sydney experts
Net Promoter Score (NPS) consistently rated "World Class" 
A longstanding member of the Australian Institute of Quantity Surveyors (Our CEO is a Fellow of the Institute)
Fees are 100% tax-deductible
Guaranteed Tax savings
Industry leading turnaround times
One of the most trusted Quantity Surveying firms in Sydney
Let Washington Brown analyse your property and formulate a plan to save you money on your investment property. Would you please call us on 1300 990 612 or get a Sydney Tax Depreciation Quote?