Need a Tax Depreciation Report for your Perth or Western Australia Investment Property?
For over 40 years, Washington Brown Quantity Surveyors have provided Perth and Western Australian property investors with residential, commercial, and industrial property tax depreciation services.
Washington Brown service all Perth suburbs and surrounding regional areas including, Freemantle, Mandurah, Busselton, Geraldton, Kalgoorlie, Albany, East Perth, Port Kennedy, Subiaco and Scarborough.
Why choose Washington Brown:
Guarantee to save you twice our fee, or your report will be FREE
Members of the Australian Institute of Quantity Surveyors
Local Perth and Western Australia knowledge and experience
40+ years tax depreciation experience
100% accuracy and ATO compliant – our depreciation reports have always held up to ATO scrutiny
How much will the Quantity Surveyor report save me?
To work out your potential tax savings, try our exclusive online Rental Property Depreciation Calculator Australia.
Firstly, enter the details of your Perth Investment property – as per below:
Then, press calculate: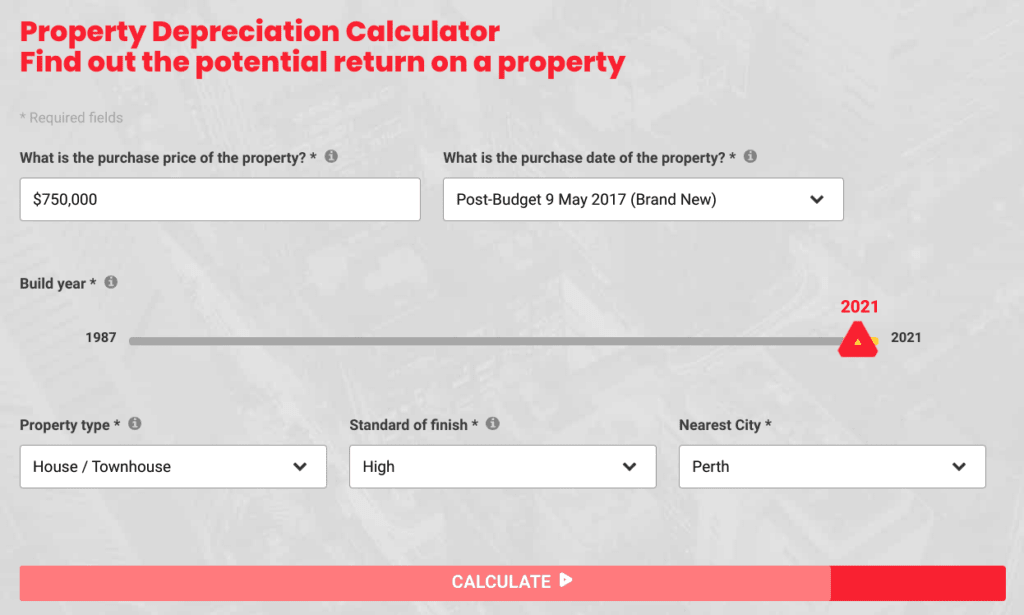 Finally, see the results. These estimates cannot be used in your tax return, and you need to order a depreciation report to claim the deductions.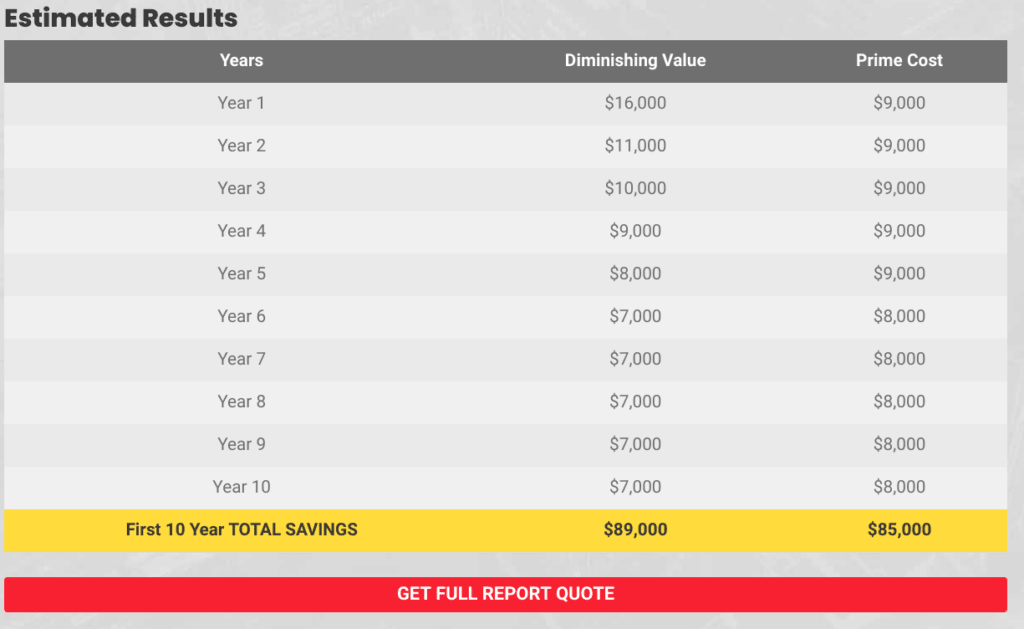 How will a Quantity Surveyor Perth help me?
We help you maximise the tax savings on your investment property. As an investment property owner, you are legally entitled to claim the depreciation of your investment property against your taxable income.
Our team of accredited quantity surveyors are experienced in preparing depreciation schedules for all building types – residential, commercial and industrial. They will come out to your investment property and assess the claimable assets that make up your property. The depreciation schedule will prepare a detailed report on your investment property, which you or your accountant will use when preparing your annual tax return.
We were hoping you could make an informed decision about choosing us as your tax depreciation specialist. We encourage you to read our FAQs to understand tax depreciation and how you will benefit from our services. 
Do you need to inspect the property?
With the new depreciation rules for residential rental properties, not all properties need to be inspected now. Washington Brown will assess your property and advise if we can prepare the depreciation report without the need for a physical inspection.
Having been in business for over 40 years, Washington Brown has amassed an extensive database of information on projects over the years that can assist in preparing a depreciation report.
How much does the Quantity Surveyor report cost?
The cost of a QS Perth will depend on several factors:
Whether the property needs to be inspected or not. If the property does not require an inspection, any savings will be passed on to you.
The location of the property. If we do need to inspect the property, travel time will need to be considered in terms of fees payable.
The type of property. Washington Brown prepares depreciation reports on all types of property. A large shopping centre is going to be more expensive in comparison to a one-bedroom apartment.
Either way, Washington Brown guarantees to save you twice your fee in the first 12 months or, we don't charge you.
Request a free quote for your Building Quantity Surveyor Perth WA – Get Free Quote!
To discuss your WA investment property call us on 08 6363 5319