ATO Marketing Depreciation Schedule
ATO Marketing Depreciation Schedule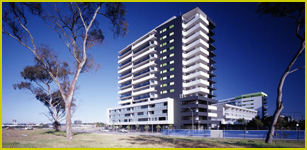 Project:

Form

Developer:

Landcom and Waltcorp
Project Description:
Form was designed by Turner & Associates, 227 × 1, 2 and 3 bedroom apartments across 4 buildings, surrounding a central plaza with heated swimming pool.
Washington Brown's Role:
Washington Brown have been involved in preparing "Marketing Depreciation Schedules" to assist the developer in the sales campaign.
Washington Brown will be preparing final depreciation schedules in accordance with the Australian Taxation Office upon completion of the project.