Construction Cost Calculations
Finbar International
Infinity Apartments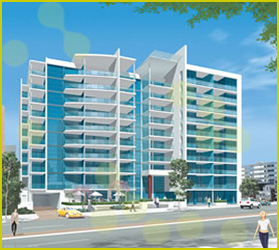 Project:

Infinity Lifestyle Apartments

Developer:

Finbar International
Project Description:
Is an impressive new development of 109 × 1,2 and 3 bedroom apartments and 2 × commercial premises on Adelaide Terrace in the heart of Perth's CBD.
Washington Brown's Role:
Washington Brown have been involved in preparing "Marketing Depreciation Schedules" to assist the developer in the sales campaign.
Washington Brown will be preparing final depreciation schedules in accordance with the Australian Taxation Office upon completion of the project.