Commercial Project Construction Budgeting
Mixed Use Multi-Level Commercial & Residential
Darlinghurst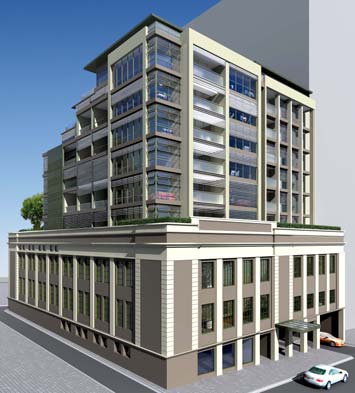 Client:

Maygood
Project Description:
The project consists of a mixed commercial and residential development, 35 luxury 1, 2 and 3 bed units and two levels commercial spaces in eleven stories with basement car-parking, situated in the heart of Sydney CBD.
There is an existing telecommunication building that will be retaining, extended and refurbished. The new development will retain part of the existing building as the structural element, then excavate the basement car-park and construct the new floors over the existing structures.
Washington Brown's Role:
Washington Brown has provided the budget estimating, cost planning and value engineering advice for our client in this pre-construction stage.
We have assisted the client to reduce the construction cost in providing construction alternatives that will not compromise the building design or quality.
We have also being engaged during the construction phase to provide a full cost management and audit service to the financier / developer.