Will the Property Market Crash?
It's tough being a property investor sometimes.
Where is the best place to buy? Is now the right time to buy?  Will the property market crash? Has it peaked? These questions and many, many more like them can make investing in property seem a little overwhelming.
This is certainly not helped by the media. Newspapers only seem interested in selling stories about the property market going through a "boom" or writing about the possibility of a forthcoming crash.
Sensationalist headlines like "Australian Property Market Certain to Crash" to sell newspapers have become so common across most mainstream media.
Why is this a problem? Well, you see, Australia is a big place. No singular property market exists. The country is made up of many, many individual, diverse and not-necessarily interlinked property markets.
You try telling someone who paid $800k for a property in the mining town of Moranbah that is now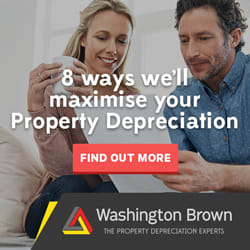 worth $100k, that the property market hasn't crashed yet!
Recognising the above leads me to discuss the two main markets in Australia, the Sydney and Melbourne property markets.
I can think of many reasons why the Sydney & Melbourne property markets are set for major corrections and I can think of many reasons why they aren't.
I guarantee you that if I could find five experts to argue that these two markets are stable and will continue to grow, I could find five experts who believe a crash is imminent.
Having said that, I'm going to tell you my number 1 reason why these markets won't
crash
.
Wait for it. Drum roll, please…
The number one reason the Sydney & Melbourne Property market won't crash is….
IT'S TOO BLOODY OBVIOUS.
You see, you don't see market crashes coming. Yet, every day at the moment I can find an article predicting that the end is nigh.
How many of you sold all your stocks just before the GFC? In hindsight, it was pretty obvious that was coming. Seen the movie the Big Short?
Any of you sell all your tech stocks before the crash?
Remember the Asian economic crisis in 1997…did you see that coming?
Well, I didn't.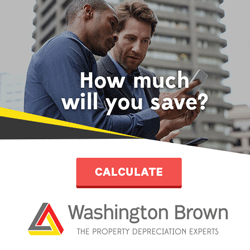 With daily comments warning that an oversupply of apartments is coming, it's TOO obvious to predict a Sydney & Melbourne market crash.
However, there is one BIG caveat on this reasoning and it relates to gearing.
If you have bought a property in the last year or so and are borrowing or have borrowed more than 80% you may see a crash.
Why? Well for you, the market only needs to go down 10% and you have lost 50% of your hard earned money. That's a crash in anyone's language!
If you have borrowed sensibly and have bought in a good location, you certainly have less chance of facing a market crunch.