Will property boom in 2021?
AS WE reach the end of the year it seems Australia's property market has been heating up, with greater sentiment, activity and price growth.
The latest CoreLogic figures show the market continued its recovery in November, with prices rising for the second month in a row. Dwelling values rose by 0.8% over November and 0.4% in October, following five months of falls resulting in a total 2.1% drop in values between April and September.
The question is now, what will happen in 2021? Will the market strengthen, or will it resume a downward trajectory when some of the COVID assistance packages come to an end?
All signs point towards growth
CoreLogic's Head of Research, Tim Lawless, says Australian home values could surpass pre-COVID levels early next year if the current growth rate continues.
Housing values already hit record levels in Brisbane, Adelaide, Hobart and Canberra in November.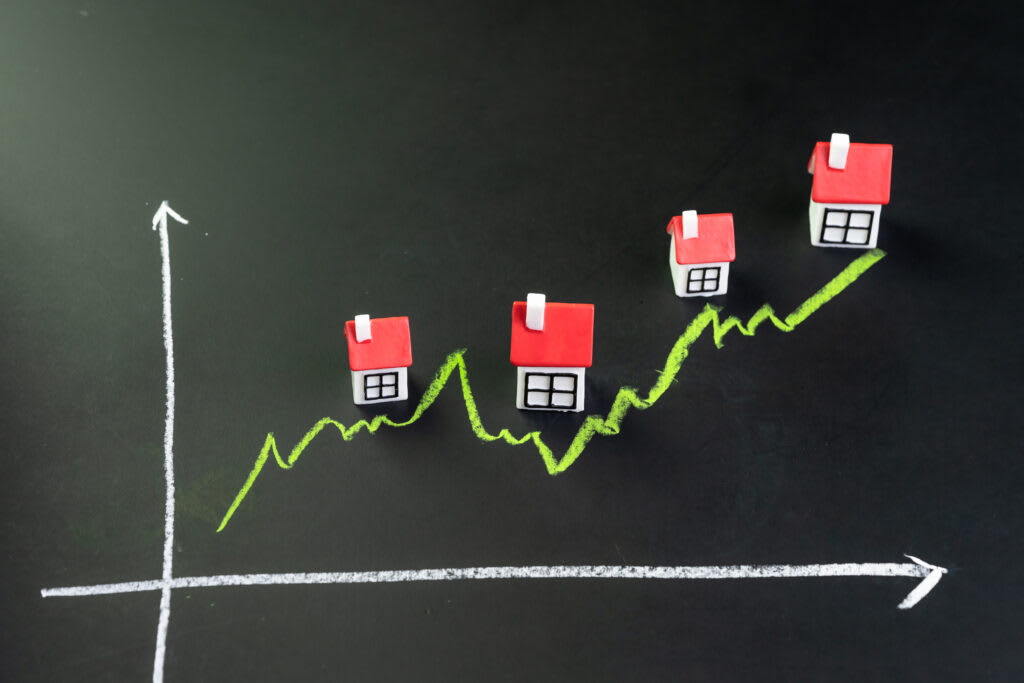 While some commentators are still hesitant, many experts believe the price growth we have seen at the end of 2020 is predicted to continue into next year.
Some forecasts for growth rates are more bullish than others, but Hotspotting.com.au founder Terry Ryder predicts a national property boom next year.
He says Australia's real estate market has "done brilliantly" this year considering COVID-19, and has completely defied earlier forecasts of price falls.
"In March and April, economists and media headlines were telling us to expect a collapse in property prices," he says.
"Some were forecasting a 15 to 20 per cent fall, and the worst case scenario was a 30 per cent drop, but we haven't seen that, and I don't think we were ever going to see that.
"Most locations across Australia have continued to show price growth month by month, with Sydney and Melbourne the exception, but they are often the exception to the national rule.
"Even those markets are now starting to get positive numbers, but most other capital cities and regions have had growth right through.
"I think we're coming into a national property boom. I think next year is going to be incredibly strong economically and in real estate.
"We're really going to be having the first genuine nationwide property boom since the start of the century.
The market hasn't had double digit growth since the start of the 2000s, he says, and in 2017 Sydney and Melbourne were really the only cities to boom.
"But next year we're going to see all the capital cities and most of the majority regional centres having strong growth," adds Ryder.
SQM Research is also forecasting strong annual growth of up to 12% in most capital cities next year, with Perth leading the forecast with predicted growth of between 8% and 12%.
Meanwhile many of the banks have backflipped on their doomsday predictions for price falls, and revised their house price forecasts for 2021 upwards.
Westpac, for instance, predicted a 10% fall in prices between April 2020 and June 2021, but is now forecasting a 5% fall, with prices to rise by 15% in the two years from June 2021.
NAB, which predicted falls of between 10% and 15%, is expecting prices to rise by 5% and 6% respectively across the board in 2021 and 2022, while ANZ predicts price rises of around 9% across the capital cities next year, revised upwards from a fall of 10%.
All signs point towards growth
So what's underpinning Australian real estate prices now and moving forward into 2021?
There are many factors, including a shortage of stock, with the resulting buyer competition for available properties pushing prices up.
"Properties are selling so quickly; what's available is getting snapped up," says Ryder. "People are offering strong prices to snap property up in the face of competition.
"It's a vendor's market but there are relatively few taking the opportunity, which is one of the factors keeping prices strong, but not the only one."
Low interest rates is another factor, as well as the economy. Ryder explains that Australia was in and out of recession quickly, and the economy is strong, with unemployment failing to reach the highs predicted, and currently sitting at around 7 per cent.
Many have predicted the market may feel the worst pain when government and lender assistance packages come to an end, but Ryder says that's not going to come to fruition – if it was going to happen, it would have already, he says.
It's business as usual in most parts of Australia, notes Ryder, with the majority of the country getting the virus under control very quickly.
People are now confident and spending, and there has been no massive economic hit. In fact, he says some parts of the economy have thrived because of COVID-19 and some property markets were directly pumped up because of it, with some regional economies turbocharged by it.
Recent data has found consumer confidence in Australia has hit a 10-year high, with the most recent Westpac-Melbourne Institute Index of Consumer Sentiment lifting by 4.1% to 112 in December, up from 107.7 in November.
Some forecasts of property price crashes pointed to falling overseas migration in Australia, but Ryder says this demand is now being replaced by expats coming home in "droves".
The fast-tracking of infrastructure in Australia to aid the economic recovery will also be a big boost for the property market by boosting economic activity and jobs, as well as improving the appeal of specific locations, adds Ryder.
"Nothing bumps up property markets like infrastructure spending; it's going to be huge for the property market," he says.
"That factor is almost going to guarantee that across Australia there is going to be a real estate boom in 2021."