Who is Liable for Depreciation?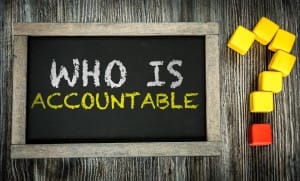 So, who is liable for depreciation?
We were recently asked by a client "Do you take responsibility for your reports?" and I wanted to share our response regarding who is actually liable for depreciation once the reports have been sent out to the clients.
To prepare a Tax Depreciation Report, we require clients to supply cost information pertaining to the construction or improvements of their property where this information is known.
But, of course, we cannot take responsibility if a client provides us with false or fraudulent information.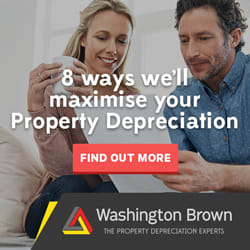 I can happily confirm that we, Washington Brown, fully stand by our reports and estimates in the event of a client audit. We proudly take 100% responsibility for the estimated figures applied in the Tax Depreciation Schedules we produce for our clients.
Washington Brown has Professional Indemnity Insurance of $10,000,000. This far exceeds minimum requirements and the cover of other firms in our industry. Adding to this peace-of-mind is the fact that over the last 23 years, we have not once had our figures refused by the ATO.
That's pretty cool if you ask me.