Where To Buy Property – Hobart, Adelaide and Canberra
Where are the opportunities to buy property in these sometimes-forgotten markets?
Investors often focus on Australia's big cities, overlooking the smaller capitals such as Hobart, Adelaide and Canberra to buy property. But some of the best opportunities could lie in these areas, if you know where to look.
Experts are increasingly naming Hobart as the place to buy. It has indeed already started to see growth after a long period of relative inactivity.
According to the latest CoreLogic RP Data figures Hobart has seen more than 6% growth in dwelling prices over the past year.
Being the most affordable capital city, with the median dwelling price sitting at $335,000, some 25% lower than the next affordable city of Adelaide, it also has the highest rental yields, with returns of greater than five per cent.
While Adelaide's growth isn't as impressive, sitting at 3.9% for the year, many experts report that this market is also on the move. Canberra, meanwhile, has seen decent growth of 5.7% over the past year.
So where are the opportunities in these cities? We've drilled down to look at each market more closely, and where investors should be looking for the best buys.
Does Hobart offer the best growth potential?
Hobart is one city most investors would never consider, says Hotspotting.com.au founder Terry Ryder. But this could be the year it might "step up".
"An increasing number of credible reports have identified the fact that it's no longer a basket case; it's growing," he says. "It's actually starting to lead the nation with certain indicators, which is something that hasn't happened for 10 years."
There has been some pretty solid price growth, Ryder says, but there's still really good buying.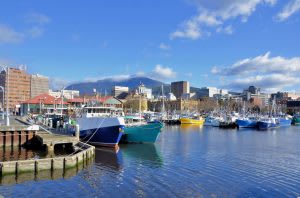 "There are a lot of reasons to look there. Prices are in the $300,000s, so it's good value for money compared to what you pay in Sydney or Melbourne. In those cities you'll be paying double or three times as much."
Ryder says what's really helping to drive the growth in Tasmania is its proactive State Government. He adds that the economy will be pushed along by tourism; it's the main industry performing well there. It is stemming from the low Australian dollar encouraging Australians to holiday at home.
The agricultural sector is also going well, says Ryder, as well as the manufacturing and construction industries.
"There are a lot of quite significant new projects – there are new hotels, infrastructure and property developments," he says.
Ryder says Hobart is the place to be buying in Tasmania. While Launceston is also a good, strong city, he says, in the long-term Hobart will be better for investors.
It's a small city though, he says, suggesting investors buy close to work nodes and the airport.
He specifically names the northern suburbs as being a good spot to consider. Particularly noting the local government area of Glenorchy, where he says there's plenty of good buying.
Property lecturer and author Peter Koulizos names South Hobart as the place to buy, pointing to its proximity to town and a campus of the University of Hobart in neighbouring Sandy Bay.
The opportunities in Adelaide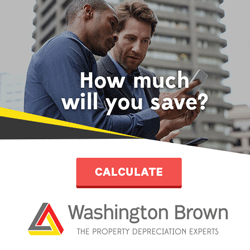 Koulizos believes Adelaide is one of the capitals investors should be considering buying in this year. He says growth is likely to be steady rather than huge. It will most likely be better than the other capital cities.
While Adelaide may not have the "economic oomph" of other states, Ryder says it is seeing growth. There's a surprising amount of money being spent on infrastructure, including the $1.85 billion Royal Adelaide Hospital, due to open this year, as well as extensions to rail links and road upgrades.
"There's also a major building boom happening with high rises around the city; that's a massive generator of the economy there," he says.
Koulizos agrees that there's a huge amount of infrastructure being built. He also notes that on the downside there is the looming closure of Holden and other manufacturing plants.
Buyers' agent and CEO of www.propertybuyer.com.au Rich Harvey, meanwhile, doesn't believe strongly in Adelaide's growth prospects for this year.
He says the city is usually a slow performer and stays somewhat under the radar, with no major impetus on the horizon to drive growth.
But Ryder says Adelaide has a lot more going on there than it gets credit for and says its property market has "good momentum".
"It won't boom but it will have good growth, and investors should target the right areas with double-digit growth."
What are those areas?
Ryder says it's the middle market and the cheaper outlying areas that have the greatest momentum.
He specifically names the growing local government area of Onkaparinga, on Adelaide's southern fringe, which he says has recently had some of the highest sales volumes in the city.
There's improved transport infrastructure in the form of a rail extension and a duplication of the Southern Expressway in Onkaparinga, he adds, which has improved accessibility to and from the area.
According to Ryder there's also good buying in Adelaide's western suburbs.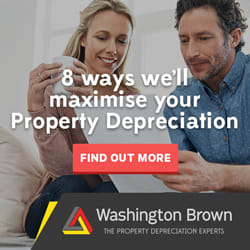 "The swanky, upmarket areas are clustered around the eastern suburbs, but I think the western suburbs are really underrated," he says.
"They're between the CBD and the beach, and in close proximity to the airport.
"The suburbs with character housing for around $400,000 that are five to 10 minutes from the city or the beach are really good buying."
Ryder says suburbs within the City of Charles Sturt in that general precinct have good momentum, particularly in terms of rising sales volumes.
He also names the City of Holdfast Bay, on the southwestern coast of Adelaide, as being a good area for investors to consider. Noting its affordability in comparison to the equivalent in Sydney and Melbourne.
Meanwhile, Koulizos says investors looking to buy in Adelaide should stick to the fundamentals of buying close to the city.
He names suburbs including Torrensville, Thebarton and Croydon, all just to the west of the CBD, as having potential for growth.
The type of housing that should be purchased in those areas, says Koulizos, is character housing or "period-style homes".
"Ideally a house is better than units," he says. Adding that size does matter but the most important thing is to get the location right.
Where to look in Canberra
The market in Canberra is bubbling along okay, says Koulizos. He notes that what happens in the later stages of this year will depend upon which party is victorious at the Federal Election. Then whether employment is impacted, which in turn will impact upon the property market.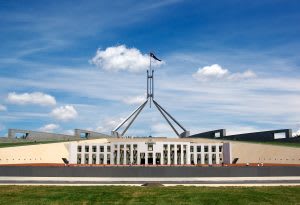 "Employment is fairly stable at the moment but the tradition is that a Labor Government will employ more public servants and a Liberal Government will shed them," he says.
Koulizos' pick for Canberra is the suburb of Braddon. It is close to the city center, at a distance of just two kilometres north.
Ryder says the Canberra market was hit by the downsizing of the public service a few years ago. But it's now showing signs of recovery with a turnaround.
"There was certainly a rise in activity in 2015 and it's starting to show through in growth in prices," he says. "Very much the base of the housing market is looking solid again."
Ryder says investors looking at Canberra should consider the Gungahlin district, around 10 kilometres north of the CBD, which he describes as "solid", adding that it will benefit from a planned light rail project.