Buying an Investment Property?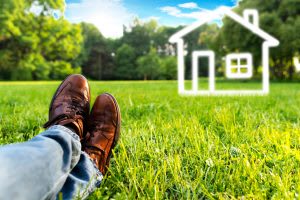 Where should you buy property in 2016?
AFTER a few years of strong growth Australia's property market appears to be cooling.
But this doesn't mean investors should shy away from buying; in fact, it's just the opposite.
It's an opportune time to buy due to slower price growth and a record low cash rate, and while the overall market is experiencing a slowdown, there are always with growth potential to be found.
Where are they? Let's first take a look at what's happened over the past year before gazing into the crystal ball.
The current state of play
Property prices grew by 7.8% over 2015, with Sydney and Melbourne leading the charge, according to CoreLogic RP Data figures.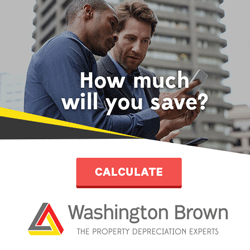 Sydney values were up by 11.5% at the end of the year, while Melbourne values were up 11.2%, despite both seeing a slight drop in values over the last quarter.
While Sydney was the standout performer at the start of last year, Melbourne has now started to take over.
In the first month of 2016, Victoria's capital saw growth of 2.5% compared to 0.5% in Sydney, and the performance difference between the two over the past six months has been significant, with Sydney seeing a 0.6% drop in values and Melbourne seeing a 3% rise.
Outside these perennial favourites, over 2015, there was little growth in other capital cities.
Brisbane and Canberra saw a moderate increase of 4.1% in property values, while the other capitals all had fallen. Perth and Darwin experienced the biggest declines of 3.7% and 3.6% respectively.
What's in store for 2016?
Many experts believe the property market is likely to be slower this year, with subdued growth and lower rental returns.
Affordability will be a factor hampering growth in some markets, particularly Sydney and Melbourne, where the median dwelling price is now $776,000 and $595,000 respectively, according to CoreLogic RP Data.
Another factor impacting demand is the regulatory crackdown in the mortgage market, which occurred in 2015 and has led to higher interest rates, particularly for investors, who have since scaled down their activity.
Despite expectations of softer conditions this year, dwelling values did experience a small rise of 0.9% in January, according to the CoreLogic RP Data Hedonic Home Value Index, which could be an indicator they won't fall.
In any case, we know that the property market is never a 'one size fits all' and with so many submarkets there are always areas experiencing growth.
Investors need to start by looking at a state level before drilling down to individual suburbs and then even further into pockets within those suburbs.
Which states will shine?
While Sydney and Melbourne have come off the boil, their strong economies are expected to see property price growth level out rather than fall this year.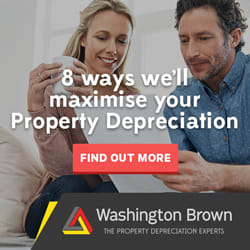 Other states are due for some stronger growth, however, and the one coming up on everyone's radar is Queensland.
The south-east corner of the state is the area many are picking for growth over the coming three to five years.
Growth in South East Queensland over the past two years has been slow and steady, and predictions are that this will continue.
Interstate investors are being drawn to the area largely due to its affordability and higher rental yields.
Not only are prices in Brisbane around 40% cheaper than those in Sydney, with the city having a median dwelling price of $478,200, but property is also substantially cheaper than in Canberra, Darwin and Perth, which have median dwelling prices of $587,500, $520,000 and $515,000 respectively, according to CoreLogic RP Data.
The Perth and Darwin markets aren't expected to experience growth in the short to medium term – and in fact, may experience further falls – but this means there may be some good buying opportunities at the moment for those looking at the long term.
Adelaide and Hobart have been ticking along steadily and the affordability of these areas means there are opportunities for investors looking in the right areas.
Hobart, which has the most affordable median dwelling price of all the capitals, some 20% lower than Adelaide, is already showing signs of growth with a significant 4.7% rise in dwelling values over January alone.
Canberra also experienced growth over the first month of this year with a 2.8% rise in dwelling values.
While experts warn the latter two markets are more prone to ups and downs, there are opportunities for investors, particularly for those looking for higher rental returns, with Hobart having the highest yield of all the capital cities at 5.4%.