When do you need a Quantity Surveyor?
Unless your property is very unusual, there would generally be no reason to speak to a quantity surveyor before purchasing a property.
While you're hunting for potential investments, you can work out the estimated depreciation for a property by using Washington Brown's free online depreciation calculator.
Once you have committed to purchasing the property, it is time to start thinking about contacting a quantity surveyor.
The ideal time for a QS to do an inspection is straight after settlement and just prior to the tenant moving in. This is to make sure that we don't disturb the tenant and we also get to see exactly what you have purchased and the condition that it is in.
Why is that important?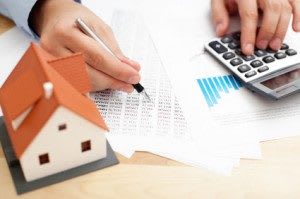 Case Study
Jenny Jones owned a unit in a complex at Hastings Parade, North Bondi. This property had substantial damage to the structure due to the surrounding elements (rain, wind, ocean spray, etc.). To fix the problem, the strata body raised a special levy of $80,000 from each of the six unit-holders and engaged a builder to carry out the work.
Once the building work was completed the strata manager engaged Washington Brown to differentiate between work that was capital in nature and work that was considered to be repairs.
The Result
In general, special levies raised are not deductible, but Washington Brown was able to break down the construction costs into repairs and capital works (i.e. eligible for building allowance depreciation). In the end, we estimated approximately $57,000 of the client's $80,000 expenditure, or close to 80% of the overall spend, could be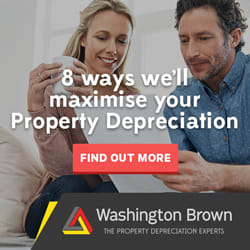 considered as an immediate deduction.
The client's accountant thought this figure was too high and asked for a private ruling from the ATO.
The ATO ruling read as follows:
"The Tax Commissioner accepts the classification of the work carried out as per the report prepared by Washington Brown".
I can proudly say that the $57,350 deduction was approved in full, as opposed to claiming the work over 40 years at 2.5%.
The Australian Institute of Quantity Surveyor's (AIQS) website www.aiqs.com.au gives a detailed description of the major works and services of quantity surveyors. The list is quite detailed and informative, so you may find this helpful when you're considering whether to consult a quantity surveyor.
Work out how much you save using our free property depreciation calculator or make it happen and get a free quote for a depreciation schedule now.
This blog is an extract from CLAIM IT! – grab your copy now!