Time for That Spring Renovation
Don't Forget Depreciation on Your Spring Renovation
I don't know about you, but every time I see that sun coming towards spring– I start thinking "What can I fix up around the house… or who can I get to do it!"
But before your excitement gets you too caught up in painting your cupboard a crisp lime green, or thinking whether your wallpaper should have a touch of yellow or orange, it is helpful to remember the exciting benefits you may get with depreciation. After all, wouldn't renovating be more rewarding if you knew that part of your expenses would come back to you through tax deductions?
How does it work?
When you renovate an investment property, you can actually claim particular expenses that you incurred as part of your renovation work. This includes the cost of that tile work you just did for your bedroom, or maybe that new edgy and urban kitchen sink. These things can actually get you a depreciation claim of 2.5% annum over a 40-year period. Even upgrading your plant and equipment items such as appliances and furniture also qualify for depreciation. Talk about claiming a reward for rewarding yourself! Where else can you get that?
2 Tips to get you excited this Summer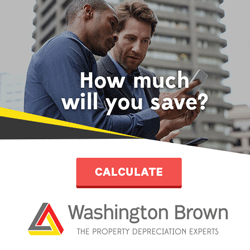 Property Tip 1
Scrapping reports – If you buy a property and are going to renovate the property, it's worth getting a Quantity Surveyor out like Washington Brown, who will attribute values to those items that are about to be removed. This can add up to a substantial amount, especially if the property was built after September 1987. In order to do this, the property has to be income producing prior to the commencement of the renovation.
Property Tip 2
Depreciation Schedule – Once you've got your hands dirty and completed that renovation – get a depreciation schedule prepared on the new work that has just been completed. The depreciation process starts all over again!
Now, off you go with a spring in your step , knowing that your renovation work didn't cost all that much since you have tax deductions to expect by the end of the year.
Work out how much you save using our free property depreciation calculator or make it happen and get an obligation free quote for a depreciation schedule now.