The Affects of The RBA's Latest Cash Rate Decision
Did the RBA's last cash rate decision for 2016 affect property investors?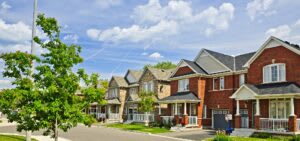 The Reserve Bank of Australia's (RBA) last cash rate announcement for the year was published.
The first Tuesday of every month (except for January), causes a risen stress in property investors lives. All eyes are always on the RBA to see what they'll do. Will the official interest rate go up, will it go down, will it stay on hold?
And the commentary isn't limited to the implications of their decision on that day. It started well before, with ongoing predictions on the RBA's pending decision not only for the current month, but also further down the track.
Then after the announcement of the cash rate decision for the month there's endless analysis about why the RBA made that particular choice.
It then turns to what the banks will do in response – will they pass on a change in interest rates (and if so, by how much), or, if the cash rate has been kept on hold, will they up their rates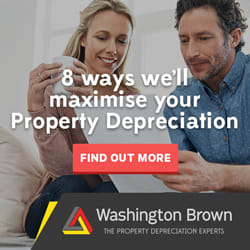 independently of the central bank's decision?
We clearly have a fascination with the cash rate, interest rates and movements up and down, but what impact does it actually have on the average property owner, or the market more generally?
How do interest rates impact upon the property market?
Let's get into some property economics to examine the relationship between interest rates and property.
Theoretically, interest rates can be correlated to property prices as they impact upon confidence, affordability and demand.
High interest rates make money more expensive. Which means people are less likely to borrow and in turn, buy property. This reduced demand can restrict price growth.
On the flipside, when interest rates are low money is more affordable. So people are incentivised to borrow and buy property, and with greater demand, property prices can be pushed up.
While interest rates clearly influence the market in this sense, the impact is perhaps not as clear-cut as it may seem. There are a multitude of other factors that also impact upon the property market and prices. And they must all be considered in conjunction to determine the real impact.
These other factors include unemployment, government policies, inflation, population growth and location.
It's also important to consider factors that impact upon confidence and sentiment, such as global economic and political volatility or even terrorism, as these can influence people's decisions to act.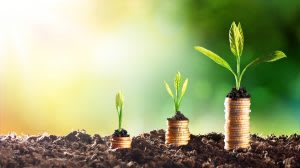 The state of play in Australia
We know a relationship exists between interest rates and property. But it must be looked at in the context of the Australian market.
Interest rates are historically low in Australia, with the cash rate sitting at just 1.5 per cent. The general consensus is that these low levels have increased demand for property.  With more buyers, particularly investors, entering the market to take advantage of the cheap money on offer, which has pushed up prices, at least in some areas.
But since interest rates have now been low for some time – with the cash rate trending down for five years – there is an argument that they're no longer having a great influence on market activity.
At this stage it seems an upward movement in the cash rate and/or interest rates may have more of an impact on property investment decisions than any further moves downwards.
There has also been a growing divergence between the cash rate set by the RBA and interest rates set by lenders. As such there's an argument that the RBA's cash rate decisions don't have much of an impact on the property market anymore. This is since the banks don't have to – and often don't – follow suit.
The cash rate is basically the interest rate that every bank has to pay on the money it borrows.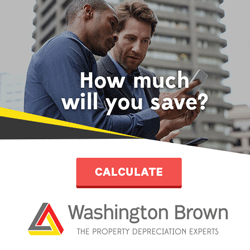 As the central bank, the RBA changes the cash rate for a number of reasons; to encourage borrowing and spending, to keep inflation in check, or to make sure the Australian dollar is balanced.
While traditionally banks have raised or decreased the interest rates they charge customers in line with fluctuations in the cash rate. In recent times they have begun to act independently. Moving their interest rates outside of what the RBA does, or not passing on the full cut, if there is one.
Lenders cite higher funding costs for increases to interest rates. In more recent times they have increased their rates mainly for investor loans due to increased capital requirements as demanded by the Australian Prudential Regulation Authority.
We know that interest rates offered by the banks are still historically low. But there are reports they are now starting to trend upwards despite the cash rate staying on hold. So when we consider the impact of a low cash rate on the property market, we also need to consider what interest rates are actually being offered to would-be borrowers.
What will the next move be?
That's the million-dollar question isn't it? The one we debate every single month, or even on a much more regular basis in some circles.
Since Donald Trump's election to the US presidency, the odds have gone up that the next cash rate move will be upwards. And indeed some lenders started increasing interest rates at the end of November.
Since the cash rate is currently so low there's probably not much of an option for the direction it can go in. The question is when that will happen, and unless you have a crystal ball it's impossible to know.
While predictions are that interest rates will rise, many experts believe they'll never again reach the double-digits that previous generations saw, as this could have catastrophic impacts on borrowers, with lending amounts now being so high.
Only time will tell. And since there are so many factors that could impact upon interest rate levels anything can happen at any time, so what may look likely now may change down the track.
At least after this last decision in December, we'll have a slight reprieve on the commentary until February!