From a quantity surveying point of view, it's never been a better time to invest in property… and in this week's QS corner, I'll tell you why.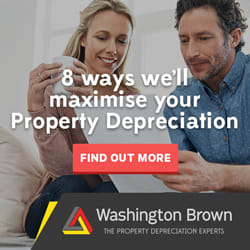 We depreciate investment properties based on the construction cost – not the purchase price. And since the GFC I've seen many cases where the purchase price is actually close to or even below, the construction cost.
As a general rule, the construction cost of a property is roughly 50% of the purchase price.
So let's say a newly built property was purchased for $500,000. We can assume the construction cost was about half of that – around $250,000. Sometimes a little more, sometimes a little less.
Post GFC we've seen sale prices come down. That same property might now be re-listed for $400,000 or even $350,000. But it still cost $250,000 to build.
So not only has the investor paid less stamp duty and increased their chance of a capital gain – their depreciation relative to the purchase price has increased.
Here are some examples.
This house in Orange, NSW, was first purchased in 2003 for ninety five thousand dollars.
Our client bought the property recently for forty six thousand dollars. We estimated the original construction to be fifty two thousand dollars!
And there's this one.
This house in Noosa originally sold for one point one five millions dollars. Our client just paid four hundred and fifty thousand dollars for it.
Guess what – we estimated the original building costs to be five hundred and forty six thousand dollars!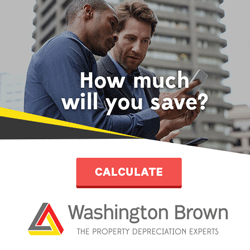 Remember, if you qualify for the building allowance, that's 2.5% you can claim per annum. On a construction cost of, say, $200,000, that's $5000 in the first year alone.
Then you've got all the internal plant and equipment that can be depreciated. Carpets, blinds, lights, white good. It all adds up.
In my view if you buy property at close to the construction cost – it's really hard to lose money because you're basically getting the land for free.
If you don't know how to track down the original construction costs, research data companies like RP Data are a good place to start.
You can search for past sale prices – and using the 50% rule – make a rough assessment of the construction costs. You'll be surprised at how many properties have re-sold for 10, 20 and 30% less since the GFC.
If all that fails – then come see us. As quantity surveyors we often find ourselves playing detective…
So make the most of property conditions post GFC.
Look for properties where the purchase price has fallen close to construction costs.
Use data research agencies to track down past sale information.
And enlist a quantity surveyor to maximise your depreciation claim.
Work out how much you save using our free property depreciation calculator or make it happen and get an obligation free quote for a depreciation schedule now.