Joe Hockey delivers early Christmas present via tax deductions for small businesses.
Small businesses with a turnover of less than $2m can now claim an immediate tax deduction when purchasing plant and equipment valued under $20,000.
This new tax break will deliver an early Xmas present to fit-out contractors who specialise in restaurant and small office refurbishments.
I was expecting a tax break but was surprised by the quantum of the tax break.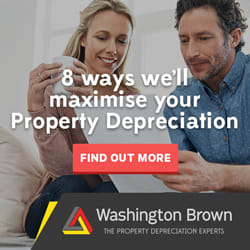 I think $20,000 as an immediate tax deduction for individual items is a huge amount and an incredible incentive to bring that fit-out forward.
Fit-out contractors now believe in Santa Claus and he's taken the form of Joe Hockey.
Washington Brown recently refurbished our office for a cost of $202,000 and were able to claim $35,000 in depreciation in the first year. If we'd carried out the same fit-out today our first year depreciation would've been over $123,000. That's a HUGE difference.
Quantity Surveyors are experts in breaking down the overall construction cost into individual items and now has never been a more appropriate time to do this.
There are four main points to consider:
Small businesses should ensure a detailed report of any fit-out costs be carried out.
When acquiring any new asset, small businesses should try to keep the costs below $20,000.
This generous bonus has an expiry date of June 30, 2017.
Assets costing over $20,000 can still be depreciated but not claimed as an outright deduction.
Some examples of what may qualify for an immediate tax deduction include carpet, desks, blinds, work stations and a lighting upgrade.
Now has never been a better time to upgrade that office or refurbish your restaurant.