Should I be taking control of my depreciation report or should I leave it to my SMSF?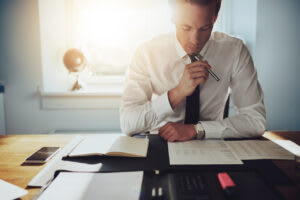 Your depreciation report will vary, depending on the entity that owns the investment property.
The self-managed superannuation fund (SMSF) sector in Australia has seen tremendous growth over the past few years. This is not a surprise, given the rising trend for investors to take control of their money. And fair enough, if you think you can manage your money better than anyone you may be more comfortable and will enjoy more peace of mind, looking after it yourself.
Trustees of SMSFs will be aware of the changes in SMSF rules and guidelines on borrowing to invest.
This has allowed more SMSFs to explore investing in property through their fund.
Each investor must look at their set of circumstances before deciding in what name to purchase a property. Taxation is one consideration and depreciation allowances are one part of the taxation puzzle. Personally, I have purchased property in my own name, my super fund and in a trust – all for varying reasons.
I always seek financial advice from my accountant or financial adviser before entering a contract and you should too. That way I know the entity that ends up holding the asset is the right one from the beginning. Changing the structure of your investments can be a difficult and costly exercise.