Size Really Does Matter In Depreciation!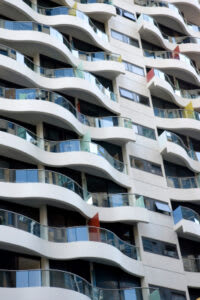 High-rise living is traditionally quite uncommon in Australia. Most people prefer to live in single detached houses with front lawns and backyards. People just want space. But according to the Australian Bureau of Statistics (ABS), this trend is changing. Their records show that over recent decades the number of people living in high-rise dwellings has increased as a percentage in comparison to those living in houses.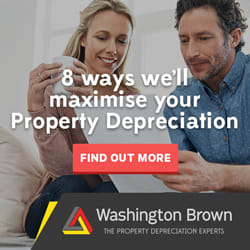 This is interesting, but not surprising. We've seen and worked on some of the major high-rise residential projects in Sydney, Melbourne and Brisbane, and the trend seems to be continuing. Big developers are still constructing high-rises in different areas to cater for the demand from those who prefer living in apartments and units.
High-rise apartment blocks are often located close to employment, shops, restaurants and public amenities, and they offer a lifestyle attractive to a growing number of Australians, particularly young professionals and families.
From a depreciation point of view, taller buildings attract higher plant and equipment allowances, as we touched on earlier.And this is why. Plant and equipment not only refers to items within the property itself, but also to the necessary services within the building.
(UPDATE: Deductions for plant and equipment items may only apply to commercial properties, brand new properties, if you bought the property prior to May 9, 2017, or some other exceptions – Read about the Budget changes here).
Taller buildings require additional services. Some are obvious – there will need to be lifts for residents to access their apartments. Intercoms will be necessary to communicate with visitors. Taller buildings also tend to have ducted air-conditioning which is expensive. To comply with fire regulations, there will need to be fire hose reels in common areas.
These common areas, such as lobbies and walkways, are also included, themselves, as plant and equipment. In tall buildings, there are better amenities shared by the residents and property-owners. Sometimes there is a swimming pool, a gym, even a mini cinema. All these contribute to a higher ratio of plant and equipment.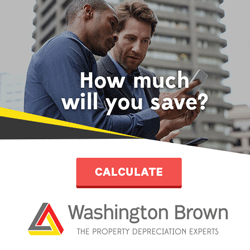 By way of example, an apartment in a high-rise building costing, say, $500,000 to buy, might be eligible for $15,000 depreciation in year one.
A house with a similar purchase price, might yield approximately $12,000 in depreciation allowances.
This doesn't necessarily mean that tall buildings make better investments. There will be a body corporate, sometimes an on-site manager, and you pay annual levies for these. Added to this are additional expenses associated with the upkeep of common areas and shared facilities, and you own less land as well! But, as with all facets of investment, it's up to you to weigh up the pros and cons and make that final decision.