The Secrets to Investing Using an SMSF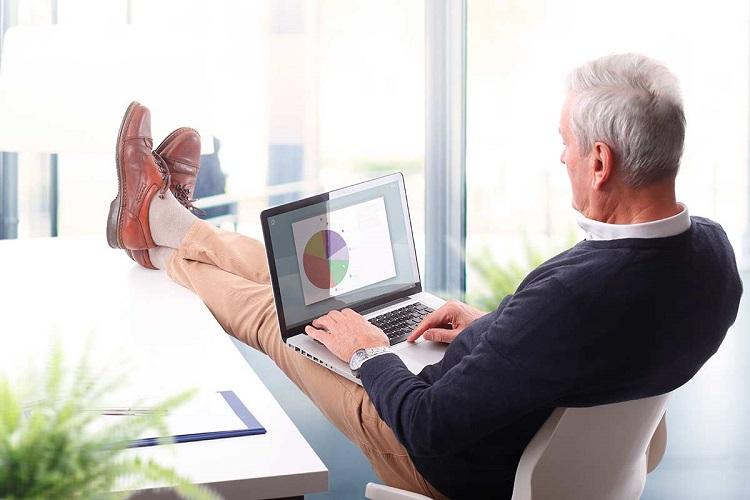 You Could Use Your SMSF to Save on Your Tax Bill
You can use a SMSF (self-managed superannuation fund) to buy an investment property in Australia. However, this has previously been quite difficult. Many lenders would not allow SMSFs to borrow money, which means they had to fund the full purchase themselves.
However, that changed after the 2017 Budget. Now, a self-managed super fund can borrow the money needed to fund the purchase of an investment property in Australia. As a result, those who previously couldn't afford to use their SMSFs to buy an investment property in Australia now have a pathway to do so.
The first thing to remember is that you shouldn't set up a SMSF solely to buy a property. However, having it available makes sense for a lot of small business owners. After all, a business owner can occupy the SMSF's investment property in Australia, as long as they use it for business purposes.
However, managing an SMSF takes a lot of time and hard work. To help you along, we're going to show you some of the secrets of using an SMSF for property investment.
Getting Started
You'll need some money in your SMSF before you can use it to buy an investment property in Australia. How much will depend on your situation, but as a rough guide you should aim to have $200,000 available.
This will help you to cover the deposit and the fees associated with taking out a home loan. Furthermore, you'll probably have some money left over for diversification. This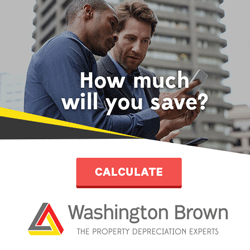 is important, as investing only in property could come back to bite you if the market crashes.
The funds should come from every SMSF member. You don't have to fund the entire thing yourself.
Know How Much You Can Borrow
Most lenders are still quite wary of lending to SMSFs. That shouldn't come as a surprise, as many have only just started doing so following the 2017 budget. As a result, it's unlikely that you'll be able to secure a home loan with a loan to value ratio (LVR) above 80% of the home value.
In fact, most lenders prefer to offer 50% LVR on SMSF loans. Having a 50% deposit available for your investment property in Australia increases the lender's confidence and puts the property closer to being positively geared.
Making Repayments
Of course, you need to make repayments on the home loan once you've secured it. This is where the self managed super fund can really help an investor. You can use your super contributions, which you can deduct from your taxes, to make the repayments. The same goes for any rent or other payments that the SMSF receives.
As a result, you often won't need to spend any of your own money to repay the home loan. Better yet, you can deduct quite a large portion of the repayments from your tax bill. Of course, it's best to work with a tax professional to ensure you set up the correct structure for this.
The Tax Benefits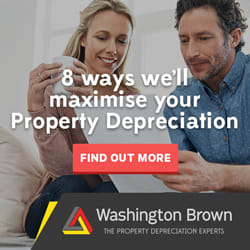 Let's look at the tax benefits of buying an investment property in Australia using an SMSF in more detail. For one, the fund only has to pay a maximum tax rate of 15% on any income the property generates.
However, the bigger benefits come if you choose to sell the property. Assuming the SMSF has held the property for at least one year, you only have two-thirds of the capital gains tax (CGT) you would have paid on a property you personally own.
Better yet, both of these tax contributions disappear if the SMSF keeps the property until its members start claiming their retirement pensions. As a result, retired SMSF members can benefit from the property's income, without having to pay any tax. They also receive larger lump sums if the SMSF sells the property because they don't have to pay CGT.
Can Everybody Do It?
Property investing using an SMSF sounds appealing, and it can provide you with a lot of benefits. However, it's not for everybody.
As mentioned earlier, you should avoid using your SMSF to invest in property if it doesn't have a large sum of cash available. Diversification is crucial when investing, so you don't want to be in a situation where your SMSF relies only on the property's income. A lost tenant or property market crash could cause major problems.
Furthermore, those on low incomes should think twice about investing using an SMSF. Remember that you have to make regular SMSF contributions. These contributions benefit you when it comes to your taxes, but they're also long-term benefits. You may struggle in the short term if you don't have the money to make regular SMSF contributions.