Personalised Investment Strategies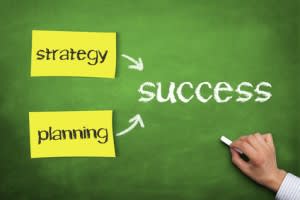 Investment strategies
Having invested in several properties myself, I always believe you need sound and smart strategies. And I'm not just talking about good capital growth and high rental yields. It's also about improving your cash flow as an investor.
Every property investor has his or her own strategy. Some investors prefer negatively geared properties, while others look to positively gear for ongoing income. Many buy for the short term, others see property as a long-term asset.
Claiming depreciation
Whatever the strategy, the first thing an investor should do is ensure they claim depreciation on the property. Depreciation helps investors by reducing their taxable income, therefore helping
their cash flow. Based upon depreciation and other rental property deductions, investors can vary the amount of tax they pay during the year if they apply to the ATO to do so.
One easy way to work out whether you can claim depreciation, is to simply visit the Washington Brown website and use the free depreciation calculator. By entering simple data about a property, an investor can quickly determine if they should be claiming depreciation or not.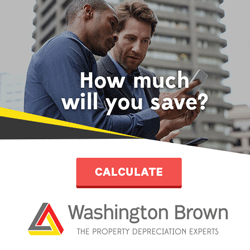 Many investors think their property is too old to claim depreciation deductions and in most cases this is simply not the case. It is possible to backdate a claim if an investor has forgotten to claim depreciation. However, only only two previously lodged tax returns can be amended in this case.
If you have a medium-term strategy, it is advisable to understand what's in the depreciation schedule for the property. As time goes on, and you update or repair part of your property, you should ensure that you claim any 'balancing adjustment' you are entitled to. For example, if you purchase a unit for $300,000 and the carpet is valued at $3,500. Let's say, seven years later the carpet was replaced but within the depreciation schedule the carpet still has $1,000 left to run. You can claim that $1,000 in full the moment the carpet is replaced. And, of course, you can start claiming the value of the new carpet as well.
Work out how much you save using our free property depreciation calculator or make it happen and get an obligation free quote for a depreciation schedule now.
This blog is an extract from CLAIM IT! – grab your copy now!