Negative Gearing Policy Changes Survey Results Report
With the proposed changes to Negative Gearing being such a "Hot Topic," we asked our database to let us know their opinions. I was blown away by the number of respondents!
Below is an interesting summary of the survey results.
For a more detailed look at the proposed policy changes and my thoughts on the broader effect, click here
Question 1
Do you think that changes to Australia's Negative Gearing Policy are necessary?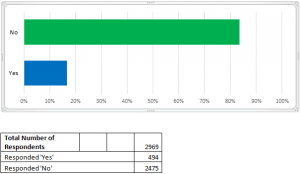 Observation: Of the nearly 3000 people surveyed, less than 20% thought that changes to Australia's Negative Gearing Policy were needed.
With such a significant number of people responding, it's pretty clear that the overwhelming majority feel that now is not the time to make wholesale changes to Negative Gearing. It would have been interesting to see what this survey would have looked like if it was carried out in the peak of the Sydney and Melbourne Market when Negative Gearing was being blamed for causing the Housing Affordability Crisis
Question 2
Did you know that if the Australian Labor Party abolish Negative Gearing, property investors may not be able to claim expenses such as Strata Fees, Property Management Fees as well as Repairs and Maintenance?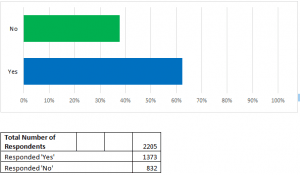 Observation: The results indicate that the majority of respondents were aware of the implications of the proposed policy changes in relation to investment property-related expenses.
This surprised me! Whilst most of the survey respondents knew about this, over a third of property investors surveyed didn't realise that expenses such as these we included in the negative gearing deduction allowances.
Question 3
Did you know that the proposed Negative Gearing legislation changes will mean that income losses from newly acquired, second-hand rental properties will no longer be able to be offset against employment income?
Observation: From these results, it is evident that the vast majority of respondents understand the potential impact of the proposed policy on an investor's ability to claim property-related deductions if purchasing a second-hand property.
In regards to differentiating between the impact of this policy on second-hand vs new properties, it seems Labor's message has been clearly delivered!
Question 4
Would you still purchase a second-hand property if you could no longer claim Negative Gearing benefits?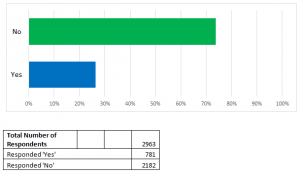 Observation: One intention in implementing the proposed Negative Gearing policy changes is to encourage property investors to purchase a brand newly built property. The results suggest these changes would discourage investors from purchasing a second-hand property.
With the clear majority of respondents having second thoughts about purchasing a second-hand property if this proposed policy is implemented, any government should be considering the wider implications for both the property markets around Australia and the effect on the broader economy. Click here for a more in-depth look at this potential impact
Question 5
Will the Negative Gearing policy of either party influence your vote in the next Federal Election?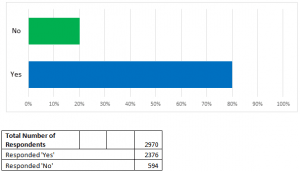 Observation: Whilst the responses here do not indicate which way the respondents will vote, they certainly suggest this policy will factor into voters' decision making.
This is a hot and somewhat sensitive topic! It's clear from these results that Negative Gearing will definitely be an influencing factor at the ballot box.
Question 6
Did you know that the proposed limitations to Negative Gearing Policy will not apply to property Investors who purchase brand new property?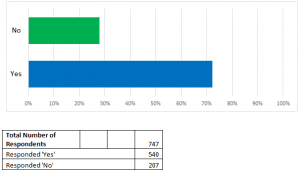 Observation: Nearly a quarter of the respondents were not aware that the proposed policy changes and associated restrictions will not apply to investors who purchase brand new property.
Labor is clearly getting their message across regarding this policy and who it will affect. However, in my opinion, allowing Negative Gearing to continue on new property only, has far greater ramifications than those that the Labor party seem to have fully thought through. For more of my thoughts on this matter, click here