Get the Most Out of Your Brand New Property With Depreciation
New Property Depreciation
How can brand new property help investors with their cash flow?
(UPDATE – Since the 2017 Federal Budget, brand new property has become even more attractive in tax depreciation terms, as it is exempt from the changes – Read about the Budget changes here).
Buying new property will help investor cash flow due to greater tax depreciation benefits. Tax depreciation benefits are at their greatest when the property is brand-new, which maximises your available tax deductions and means a significant boost to your cash flow position.
Exactly how can a brand new property depreciation benefit an investor's tax position?
Depreciation allowances for new properties can yield big tax breaks. Investors can claim 2.5% depreciation allowance of the construction cost plus you'll also be entitled to claim the full amount of depreciation allowance on plant and equipment items such as blinds, ovens, carpets, air conditioners etc, which will all be brand new.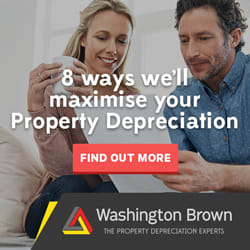 By way of example, the owner of a brand-new Melbourne high-rise unit, recently purchased for $440,000 claimed $12,000 in depreciation in the first year.
Investors also have the option of having a variation on their take-home pay by having the depreciation schedule sent to their employer. Varying your tax withholding will assist property investors with their cash-flow on a more regular basis.
What should investors do to maximise their tax benefits?
A dollar today is worth more than a dollar tomorrow so deduct items as quickly as possible. Individual items under $300 can be written off immediately. A microwave for example, bought for $330 depreciates at 37.5% but at $295 it's 100%.
You can also try to buy items that depreciate faster. Items between $300 and $1000 fall into the Low Pool Category and attract a higher depreciation rate. So for instance, a $1200 television attracts a 20% deduction while a $950 TV deducts at 37.5% per annum.
The ownership structure of your investment property should also be a key consideration for investors.
For multiple owners of a property, ask your quantity to surveyor to split the value of assets in the property against the split of ownership rather than one report that is divided by the number of owners at the end.
Doing so will significantly increase your tax deductions as numerous items will be pooled into lower categories that attract higher depreciation rates.
Furnishing your investment property is also a good way to maximise your depreciation because they attract higher rates. For instance, $20,000 worth of furniture could equal $10,000 in year 1 – but investor's must be smart about their purchases.
Are the tax benefits best in the first few years? Why?
If you claim using the Diminishing Value (DV) method you claim a greater proportion of the asset's cost in the earlier years of its effective life.
Using the Prime Cost (PC) method you claim a lower but more constant portion of the available deductions over the life of the property.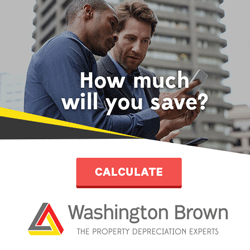 The ATO also allows plant & equipment items to be given a new effective life from settlement date, whether new or second hand and regardless of age.
Therefore plant and equipment items can be re-valued based on the purchase price of the building at their settlement date.
Most investors employ the diminishing value method, as depreciation deductions under this method are higher during the first five years of ownership.
This means investors receive a greater deduction in the early years, when it is often most required.
Can you provide an example of the difference between the depreciation of a new property and an older one?
| House Cost | Year 1 | Year 2 | Year 3 | Year 4 | Year 5 | Total (40 years) |
| --- | --- | --- | --- | --- | --- | --- |
| $500,000 (brand new) | $14,000 | $10,000 | $9,000 | $8,000 | $8,000 | $280,000 |
| $500,000 (1970s build) | $4,000 | $2,200 | $1,200 | $750 | $500 | $11,500 |