The Best Time To Market Your Property For Rent
Over the summer break I was chatting to an acquaintance at a friend's barbecue about – you guessed it – property. It's sounds like a cliché, but it's true.
This fellow was telling me about one of his investment properties in Brisbane. He was informed towards the end of last year that his long-term tenant was planning on vacating. So he was forced to go through the rigmarole of marketing the unit for rent.
The task was made even more daunting because he had the double whammy of the lease ending in December. Yes, exactly, who looks for a property around that time of year? And it was a unit in Brisbane's oversupplied market.
That's right – that's two strikes in the competition stakes. So can you see why he was concerned!
After being on the rental market for a few weeks the tenant actually ended up staying after being offered a discounted rent (it's a long story). While this bloke was disappointed he had to drop the rent. He knew he would have lost more money if the tenant left as the property likely would have been vacant for a period of time.
So, what's my point? Well, this whole story got me thinking about when is the ideal time to market your property for rent?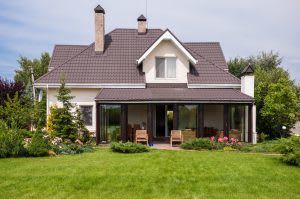 When is tenant demand at its peak?
It turns out that tenant demand is at its highest at the beginning and middle of the year. So around January/February and then again around June/July/August.
These are the times of the year that most people are on the move and looking for accommodation.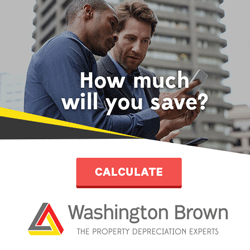 At the beginning of the year there are plenty of students starting university. Families often move just before the school year starts to get into a certain catchment area. There are also people starting new jobs.
Tenants also tend to move around this time of year because this is often when their 12-month lease from the previous year ends. They might want a change of scenery, or might be forced to leave if the owner has increased the rent or wants to.
If people often start leases at the beginning of the year it follows that the next peak period in tenant demand is in the middle of the year, as those initial 6-month leases will be coming up for renewal, and a new university semester will also be starting.
Property managers report having up to five times the usual tenant inquiry during these peak rental times of the year.
Christmas and Easter are considered to be some of the worst times to try to rent your property since many people go on holidays.
Beware that tenant peak demand times may vary from market to market. So you should ask your property manager about when demand is highest in your area.
Time your leases to coincide with peak demand times  – market your property on the right month     
As we know, property is all about supply and demand, and you want the latter to outweigh the former.
As such, it makes sense that if your property is available for rent at the time when tenant demand is at its highest there'll be more competition for the available supply and hence you'll get the best return – or highest rent – possible. You'll also minimise vacancies. And you will be able to choose from a selection of tenants, giving you the ability to be more particular.
If your leases end in the months outside those peak rental times you have a higher risk – especially in oversupplied areas such as the inner city unit markets of Melbourne and Brisbane – of having vacancy periods, which could cost you dearly. You may end up having to drop your rent or use other incentives to entice renters.
Indeed, the rental market as a whole is pretty competitive now. So it's wise for any investor to be timing their lease to end at peak times.
You can ask your tenant to sign a longer – or shorter – lease than the regular 6 or 12 months to ensure they expire at the right time. If your lease ends in December, for example, make it a 13 or 14-month lease so it takes you to January or February.
If you have a good property manager they should be doing this for you anyway, but keep an eye on it yourself too.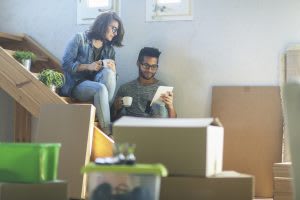 Avoid any issues with tenant shortages
Any property investor should be aiming to buy a property that is in demand from tenants all year round. And if you do this successfully, you won't have to really worry about when tenant demand is at its peak during the year.
How do you find such a property? You need to do your research and buy in a sought-after area, with plenty of infrastructure and amenities.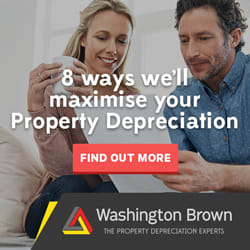 You then need to target a property type that's in demand from the demographic in the area. If the area is dominated by families that will be a house, for instance. While if it's single young professionals, it will likely be a unit.
You should also look for other features of the property to attract tenants. Such as extra bedrooms, bathrooms, air-conditioning or extra parking – whatever it is that the demographic in the area wants.
It's also wise of course to avoid buying a property that's oversupplied in the area. As this means you'll be competing with lots of other homes of the same type, with the likelihood that your rent will be decreased and vacancies will be increased.