Is it a Repair or Capital Improvement
To Repair or Not to Repair – That is the Question!
When you renovate a property, the builder will generally supply a Tax Invoice that outlines the amount owed and an overview of the work carried out.
If part of the work carried out is deemed to be a repair in nature, you can claim the total cost of the repair as an outright deduction.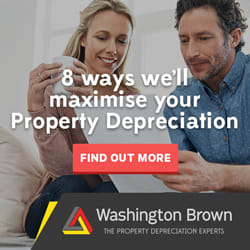 BUT, if the work carried out is deemed to be a capital improvement – you must claim the cost of the work over 40 years at a fixed rate of 2.5% per annum.
Unfortunately, the determination of these works is not always straight forward.
So how can you determine whether it a repair or capital improvement?
The correct classification of the renovation can make a big difference to the bottom line for a property investor.
Generally, a builder is not thinking "How can I itemise this Tax Invoice in order to maximise my clients' tax return?".
That's where Quantity Surveyors can help!
Quantity Surveyors, in my opinion, are well placed to assist in the determination of capital works items versus repairs, potentially saving property investors thousands.