Unless you've been living under a rock, it's inevitable that you've heard, read or watched a doom and gloom story about the unit market in the news recently.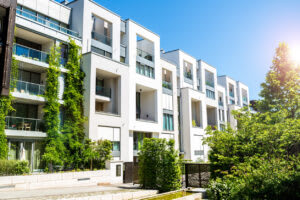 According to the headlines there's an oversupply, prices will crash due to the glut of new apartments coming onto the market and buyers won't be able to complete off-the-plan purchases because valuations won't stack up.
All of this is enough to scare any investor away from buying a unit. And if you own one you might be getting nervous right about now too, thinking your investment is in trouble.
But is it all really as bad as it seems?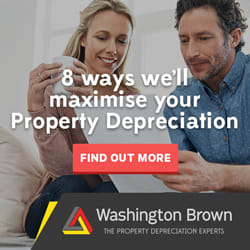 Should investors steer clear of units?
The broad answer is no. While there's no doubt that there are plenty of units being built, especially in inner Melbourne, Sydney and Brisbane, and some markets are oversupplied and should be avoided, there are also others providing good opportunities for savvy investors who have done thorough research.
Benefits aplenty 
When we think of 'The Great Australian Dream' we often picture a house in the 'burbs with the traditional Hills Hoist, but the modern reality is very different. Many people are now choosing to live in units due to the sense of community and lifestyle they offer; it's low-maintenance living often situated close to entertainment, employment and public transport.
Location is indeed one of the big benefits of buying a unit. Along with proximity to amenities making these properties more rent-able. Which often means fewer vacancies.
Units often provide investors with better yields too, since they're highly rentable and the buy-in price is more affordable. This affordability is, of course, the great attraction for investors.
From a set and forget point of view units are also easier since the body corporate takes care of much of the maintenance. This may result in fewer ongoing costs, depending on the body corporate contributions. And don't forget that depreciation for apartments can be higher since you can claim a share of the common property.
What should you look for?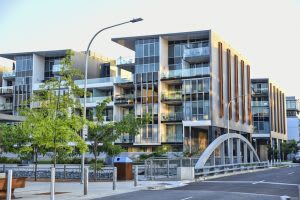 While there are plenty of advantages to buying units, if you don't buy the right type of unit in the right location, then – like any investment – you likely won't come out on top at the end of the day.
It's often said that one of the major downsides of buying a unit is that you'll get less capital growth than a house. And if you look at the overall figures that appears to ring true. According to the latest CoreLogic data, over the year to the end of August capital city house values rose by 7.2%, while units increased by 5.5%.
As seasoned investors know, however, markets are made up of many different sub-markets. These all perform differently, so taking the broad-based figures as gospel can be problematic.
Rather, what investors should be doing is drilling down to a local level and looking at the individual property they're purchasing and the fundamentals of that market that can make it a success… or not.
So what should you be looking for when investing in units? Here are some of the factors to consider:
Supply – Demand should exceed supply in the area you're buying in. If you see lots of cranes with massive high-rise unit blocks coming out of the ground, it's probably a good idea to stay away.
Amenity – Unit dwellers want to be close to the action, including their place of work, entertainment options and public transport. They also desire a sense of community, with facilities onsite. If the unit you're looking at doesn't provide this lifestyle, reconsider the purchase.
Scarcity – You don't want a generic unit. Find one that stands out from the crowd and has appealing features such as more floor space, a large balcony, lots of natural light, a nice view or extra parking.
Demographic – Find out who lives in the area and what these potential tenants want in a home. Is it an extra bathroom or modern kitchen perhaps?
Boutique is better – It's often better to buy a unit in a boutique block rather than in a high rise. Not only do many tenants find this more appealing, but when it comes time to sell – and rent – you'll have less competition. Again, the scarcity factor comes into play.
New vs old – Both can make for good investments. Older units may be overlooked, especially with so much new stock on the market, but they have their pluses, often being larger and offering value-add potential through renovation.
Street appeal – Does the building look nice from the outside? If it's an older block consider the potential to refurbish the exterior, and identify if there are any plans to do so.
Off the plan – This can be risky, especially in the current market. Do your research into whether the value will stack up when settlement comes. Ideally you'll have already made gains by then.
It's not one size fits all
Although it would make life easier, unfortunately there are no hard and fast rules for investment success, including what type of property to buy.
Every property should be considered on its own merits, looking at all the fundamentals. Hence we can't generalise and say investors should avoid all units.
There are certainly plenty of units increasing in value all over Australia, but equally there are those that are falling in value.
Do your research and you'll get your purchase right. Learn how to claim depreciation on a house by clicking the link.