How to invest on a low income.
YOU have to be a millionaire to be able to invest in property, right? Wrong.
Contrary to popular belief, anyone can be a property investor. And in fact, it's those who aren't particularly wealthy that should be stepping up and onto to the ladder to improve their financial position going into the future.
But if you're on a low income, how do you get that foothold? The first thing is to adopt the right mindset – 'I think I can' should be your mantra.
The next thing to do is get creative when it comes to finding opportunities by looking outside your local area or sourcing different finance options.
At the end of the day it's all about getting into the market, but make sure you consider your situation carefully to ensure you can afford it before jumping in.
The most important thing is to set your goals in the context of a long-term plan… and make sure you stick to it, taking one step at a time. Property is a long-term game, so don't expect to buy and sell quickly and become rich.
Here are some quick tips to help low-income earners get into the market:
Bigger isn't always better
Sure, we'd all love to own an inner city pad. Imagine sitting back a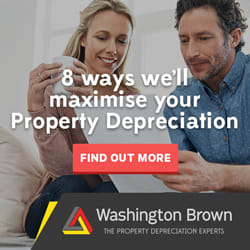 t your next family barbie telling everyone about your trendy property in Sydney's Surry Hills? You can just see the look on everyone's face!
The reality is, however, that very few people can afford those types of properties. And often they don't have the best growth potential, so while they might be great to boast about, they don't make for the greatest investments.
The best way forward for low-income earners is to start small. Buy the right property to set you on the path to financial freedom – that is, an investment you can afford with all the fundamentals required for growth. Focus on the profit. That might mean buying an apartment in a middle-ring suburb of a capital city or a house in a regional area.
Once you get into the market and acquire some equity, you'll have the ability to grow your portfolio, as long as you can service more debt.
Leverage is your best friend
Using existing equity to buy again – that is, leveraging – is the key for any investor to grow their portfolio.
Your own home can be the best source of equity, but if you've just made your first purchase you might have to patiently wait until the property grows in value.
Property is a great way to build wealth, but you need money to make money, right? Well, yes. If you don't already have a property with existing equity to leverage off you'll have to save a deposit.
But if you aim to buy a more affordable property in a growth area the deposit required will be far less than that for an expensive inner-city property.
Set a budget, and more importantly, stick to it. Make sure that budget includes putting aside some savings every week – even if it's just $10.
Also look for ways to increase your income, such as selling unwanted items on eBay, setting up a home business, even perhaps doing letterbox drops in your free time. You may have to make some sacrifices in the short-term to get ahead.
Once you have a deposit and you make a purchase, ensure you always have surplus savings in the kitty to cover you if something goes wrong.
Invest first, buy your home later
We've all heard plenty about 'rentvesting' lately, the buzz word that refers to an increasing trend by which people are choosing to rent in an area they want to live, and instead buy an investment property.
This is a great option for those on a low income looking to break into the market. Buying an investment property you can rent out will help you get into the market – and stay in it – for a smaller outlay of money. If you choose carefully and maximise your deductions you might even be able to break even or end up with more money in your pocket at the end of the day.
Look for properties that won't cost you too much
They're not easy to find nowadays, but if you can find a cash flow positive property – or at least one as close to neutrally geared as possible – it will help you get into the market on a lower income, as you won't have to dig as deep into your savings to keep the property.
Be aware that these types of properties may not give you as much capital growth down the track (see our earlier blog on 'Should you buy for capital growth or rental yields'), but it will help you to get a foot in the market.
Get some help from mum and dad
Staying at home with mum and dad longer can help you save money to put towards a deposit for a property. You might also be able to bring forward your inheritance by getting a monetary gift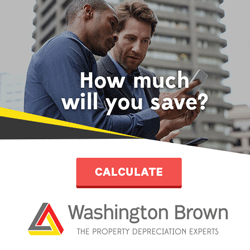 from mum and dad, or they might even be willing to go guarantor for you.
When it comes to investing, going it alone can be tough. To ease the financial burden consider finding a partner to invest with. Joint ventures can give you greater borrowing power and help you hold the property by having another person to share the costs. If you go down this path make sure you draw up an appropriate partnership agreement spelling out all the rules and regulations.
Apply for a PAYG withholding tax variation
Rather than struggling through the year and holding out for a decent income tax refund at the end of June, you can apply to have the amount of tax withheld from your income reduced. Effectively this means you'll get your refund throughout the year rather than waiting. This is perfect for low-income investors, as it will help you hold property by alleviating financial pressures throughout the year.
Demonstrate you're a safe bet
If you're on a low income, inevitably it will be harder for you to get a loan and to prove to a lender you can service it. To assist in getting finance, ensure you keep your credit rating up. Pay your bills on time, keep your credit card debt low, prove you have the ability to save.